The mending pile has grown in recent weeks, so I have been diligently working my way through it.
It is an ever growing task in the Hoola household, on account of 1/ A rather vicious washing machine that is prone to shredding bed linen on occasion and 2/ Our wayward dog Pip who likes to chew ears, eyes and other bodily parts off soft toys.
I settled down at the dining table and set about my tasks. First an old Ikea duvet cover, which for some reason unbeknownst to me never had any fastenings for the opening, resulting in the duvet spilling out each night and thus requiring much stuffing back in each morning, irritating to say the least.
Said duvet cover got the scrap treatment with a variety of pretty fabric ties, and some recently thrifted pillows which were kicking around were treated to a pretty purple crochet trim.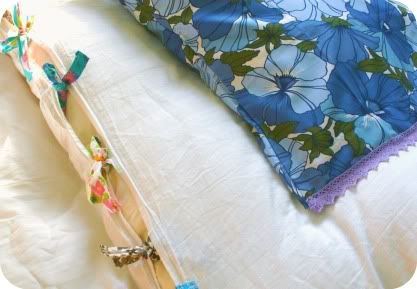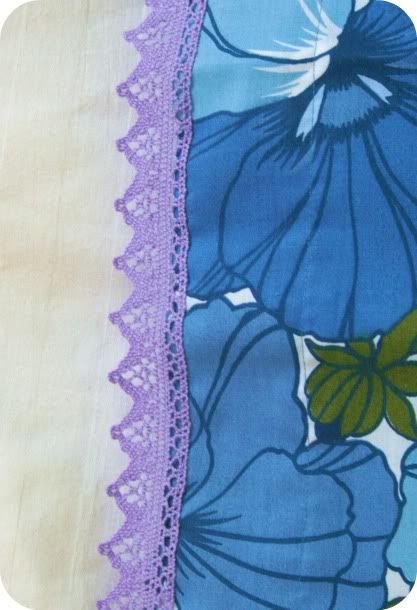 The savaged soft toy pile was attacked with needle and thread.
Boo's rag dolls got new eyes and one leg sewn back on.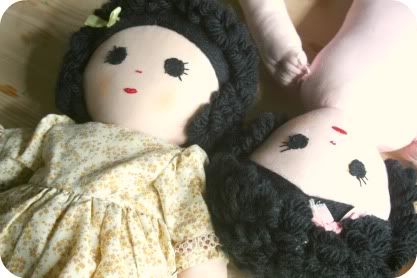 Mr Penguin got a new eye patch to cover the gaping hole in his head where Pip had mercilessly attacked him.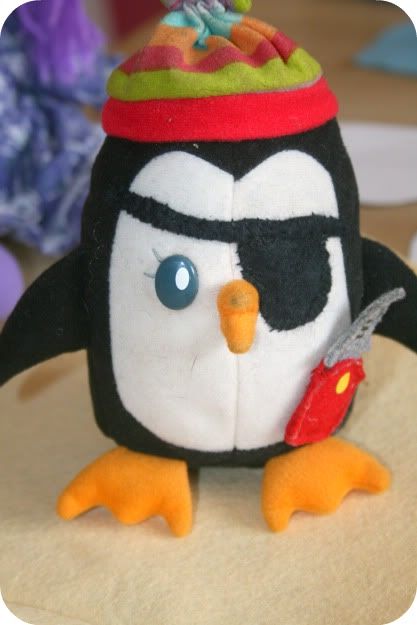 Mr Owl has sat atop the mending pile for some time, blind in both eyes following a particulary violent dog attack. He received new eyes made of felt and vintage buttons, and new feet made of felt.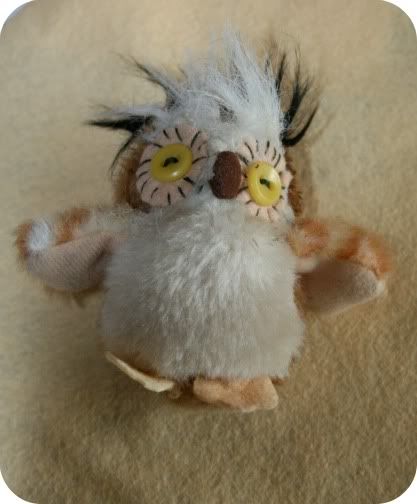 Ambear joined in the fun and made a nifty little felt dress for one of her wee bears (she has a thing about bears).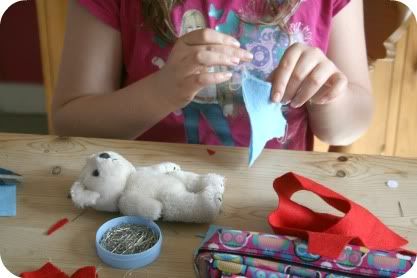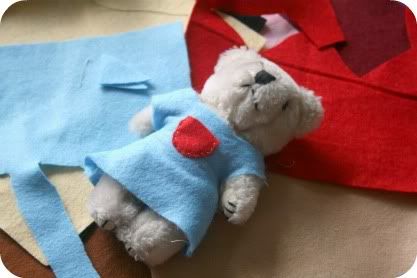 All in all, a productive mending session was had by all, well Ambear and I at least. Rag dolls were quickly returned to the Boo who promptly set about picking at their new eyes with a plastic fork (le sigh) and the soft toys were placed safely back on the shelf in Ambear's room, out of reach of Pip the Destroyer, and with renewed joy at being able to survey the appaling mess of an 11 year olds bedroom once more, my what a view they have.
What is in your mending pile?