If you love everything stitchy, whether it be collage, clothes making, softies and what not, then you will surely love a good button. Red buttons, blue buttons, old buttons, new buttons, buttons are lovely aren't they?
I am a button fiend, I collect them from here, there and everywhere, and I love digging through the button tin to find the perfect button for my project.
I recently stumbled upon the mother of all buttons, from the most perfect button maker. Indeed, a BUTTON MAKER, imagine being able to introduce yourself as a Button Maker 'Hello my name is Tallulah and I am a Button Maker', how wonderful! Anyways, I am not a button maker of course, but
Laura Walker
is, oh yes.
This incredible artist not only creates the most wonderful buttons, but she also uses them to dazzling effect.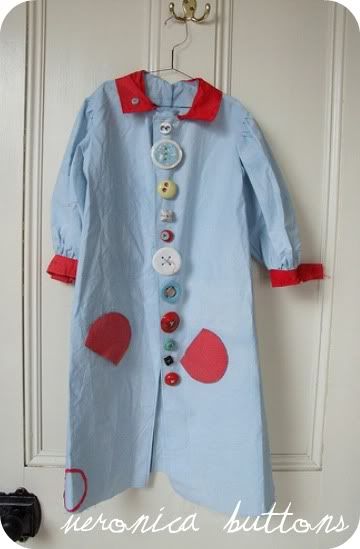 Who would have thought such a beautiful array of buttons could transform an otherwise simple dress?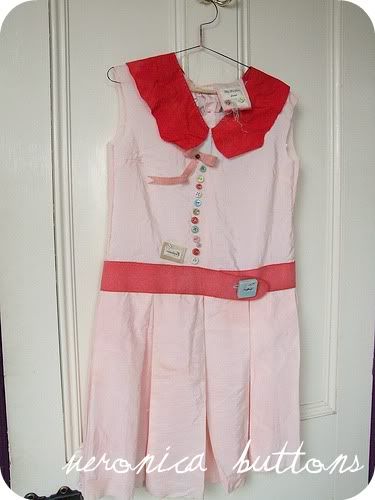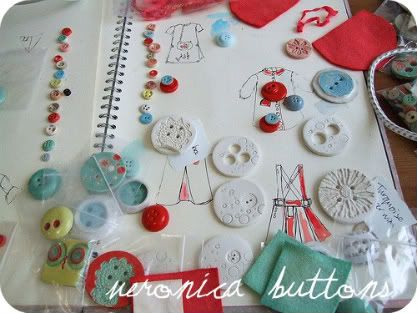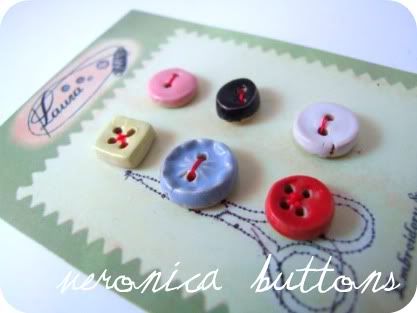 Laura's buttons are created from ceramics, each intricately formed, in an array of prettyfull hues, there's eye popping red and sweet baby blue's, as well as a lovely selection of neutral colours with delicate patterns.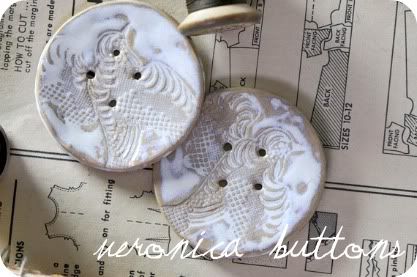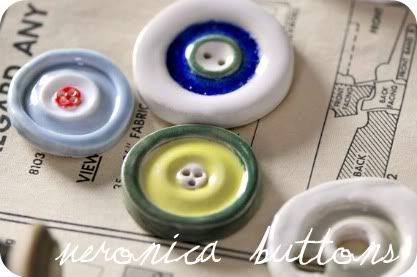 Indeed, I dare say, there is a button to suit all in Miss Laura's Etsy shop,
Veronica Buttons
.
There are also pretty ceramic tags....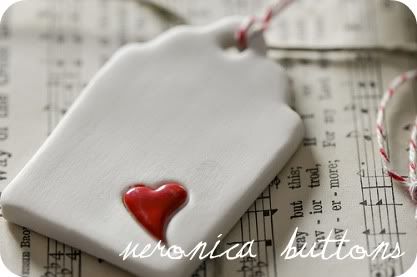 She also embroiders and creates one of a kind art pieces unlike anything I have ever seen before...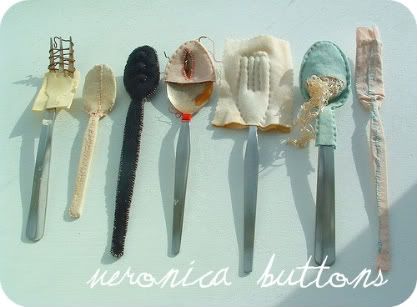 Indeed, a button maker after my own heart. Do pop along to her (not so often updated but charming all the same)
Blog
and say a cheery hello. Laura also posts photos of her work on
Flickr
, and you can find out more about her buttons and what not at her very own
Website
.