I am putting together ideas for a very large cloth, in part for my course, but also just because.
I am not sure what the cloth will be called as yet... but I am thinking earth and it's elements. The Elemental cloth? I'll keep thinking about it.
Here are some water babes that may or may not make the final cut, I always did like drawing mermaids.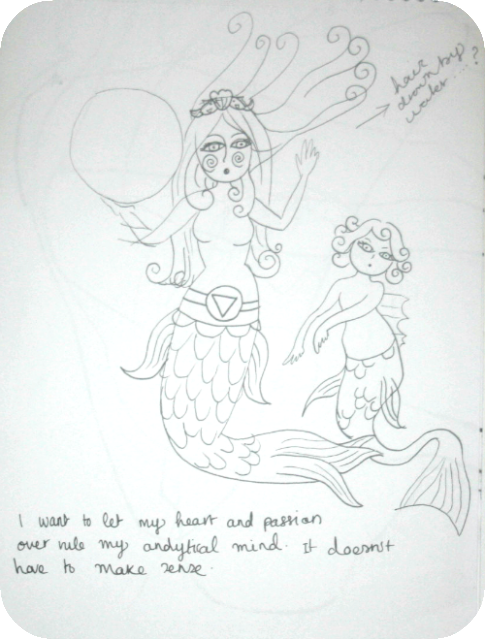 I have too many ideas, I am wondering how to make them all fit. For now, I am just going to keep going...