Do you remember the
skitchbook
I made?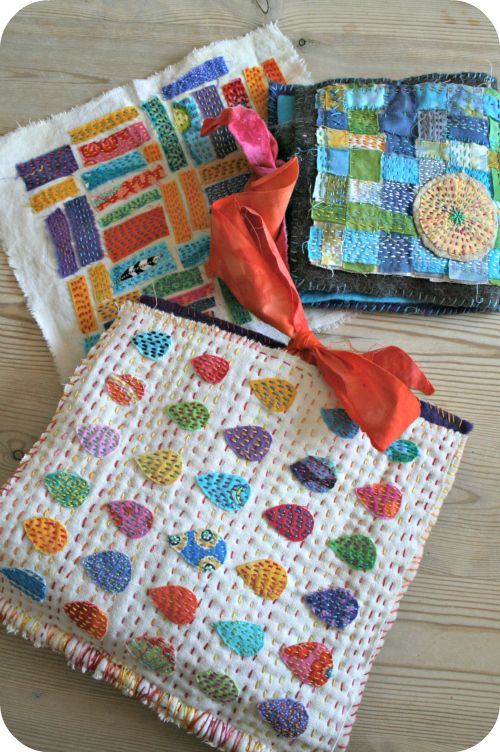 Well, I did say I would do a tutorial....
This is the first time I have ever written a full blown tutorial, and well, my making is a bit wonky donkey, a little bit, um, shall we say... homespun?
So, if you are to make yourself a sweet little skitchbook of your own (and I do so recommend that you do), I apologise in advance if my instructions are somewhat higgledy piggledy. If you are confuddled at any point, do drop me a wee message, and I will be sure you get back to you.
skitch·book
[skich-book]
noun
1.
Also, skitchpad. a fabric book or pad of felt sheets for stashing of needles, scissors and other notions, and for stitched sketches [skitches].
2.
a book of textile sketches.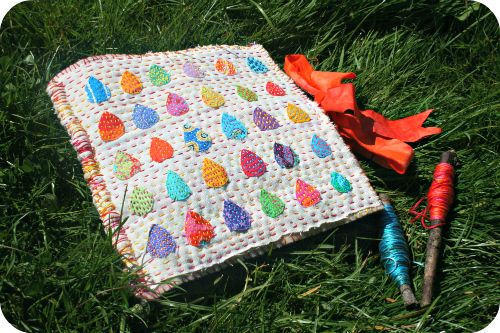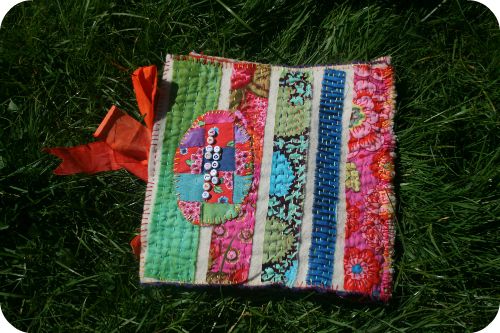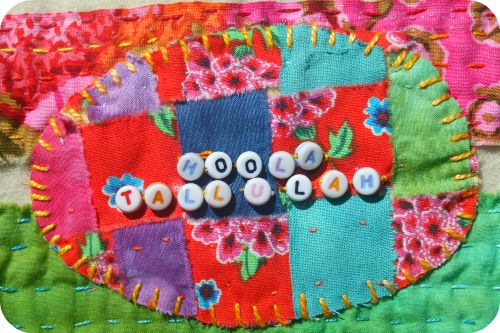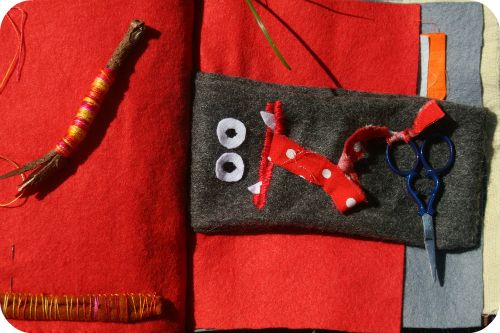 My first Skitchbook was born out of necessity, I needed a needle book to keep in my handbag, and I thought it would be a fine idea to add pages and a pocket, to store other notions and small projects which I could
Sew on the Go
.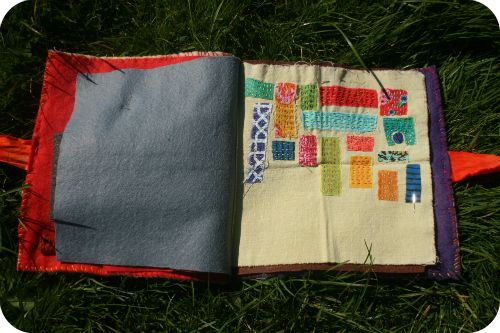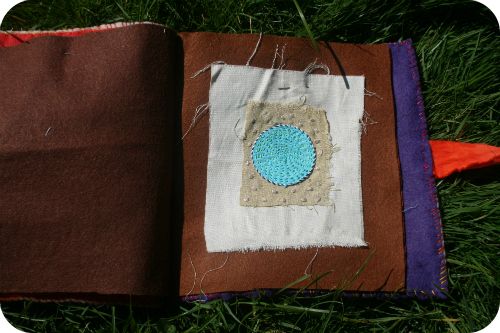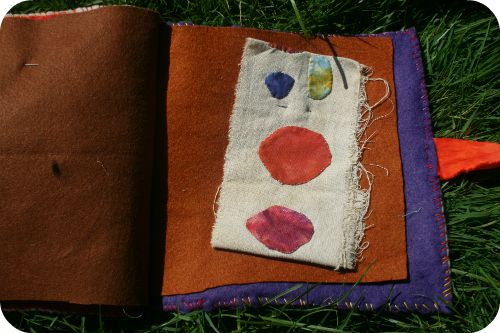 The monster pocket happenned entirely by accident, it holds my scissors, which are attached to the inside of the pocket, by a long scrap of fabric, so they always stay with my skitchbook, and I always have scissors, perfect!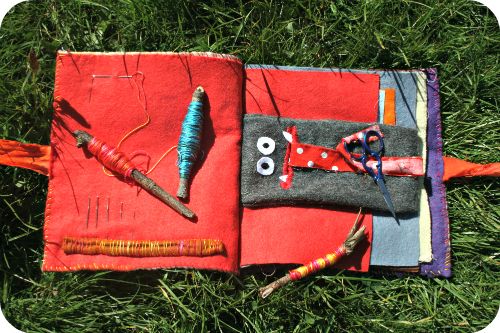 I am going to take you through the motions of how I made mine. It should be noted, that mine is entirely made by hand, and this makes this a slow project. As you can see, I am not inclined towards neat stitching, but if you prefer a cleaner look, you can use a sewing machine, this will likely be much quicker too!
What you will need :)
8-10 pieces of Square Felt/boiled wool fabric (mine are 5"x5" for the small skitchbook and 8"x8" for the larger)
Scraps of fabric and felt
Various embroidery threads & needles
Embroidered fabric squares for front and back, the same size as your felt squares
Make the front and back covers-
To decorate your front and back covers, you will need some embroidery on fabric or felt, this could be anything you have to hand. For the smaller skitchbook I used a couple of woven fabric samplers I made, and for the larger - the front cover is a piece of old hand dyed linen, which I kantha stitched teardrop shaped scraps to. I didn't have a suitable piece for the reverse, so I stitched lengths of scrap fabric to the actual felt square. What you choose to use for the cover decoration is entirely up to you.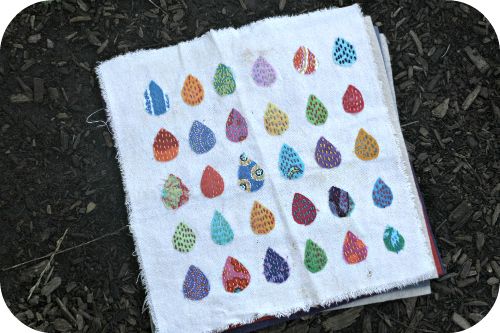 Once you have chosen your decorative piece, you need to baste them to the two pieces of felt you have allocated for the front and back cover, and quilt them all over, this is to give them structure, so they don't go all floppity flop on you, more book like, if you will :)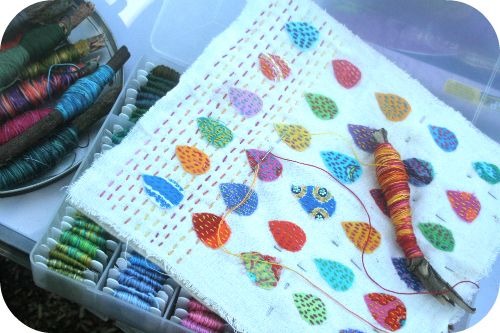 When both your front and back are quilted to the felt pieces, you must now cover the reverse of each piece with another square of felt, pin in place, leaving a gap at the right centre middle, this is where you will insert your ties.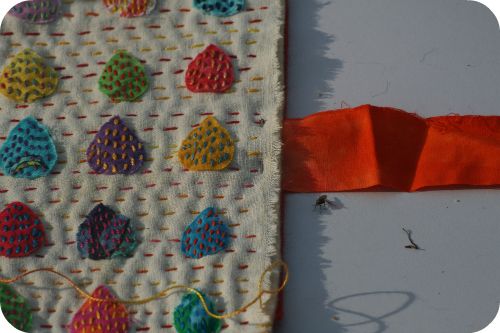 Take two long lengths of scrap fabric or ribbon, 1" or so wide, and insert them between the layer of each cover, centred on the right side, pin in place.
Now whip stitch all the way around the edge of each cover until you reach the tie, then back stitch the tie in place.
Set your covers aside.
To make the pocket -
The monster pocket is one long piece of scrap felt, folded in half, leaving 3 sides open. Stitch up both long sides, to form a pocket. The open width will be tucked into the binding of your skitchbook, so you must now cut a slash in your pocket about 2/3 away down, to form an opening (the monsters mouth).
Now whipstitch tightly all the way around the edge of your pockets mouth, preferably in a splendid lip colour.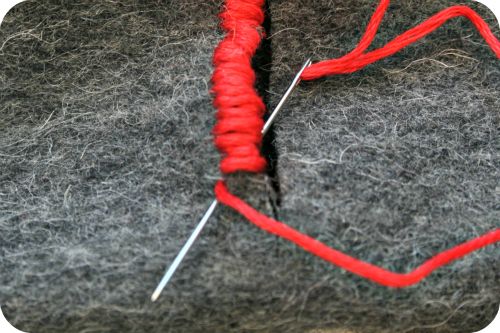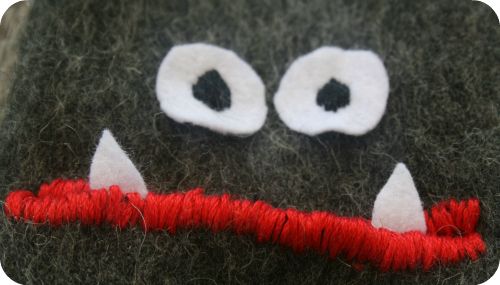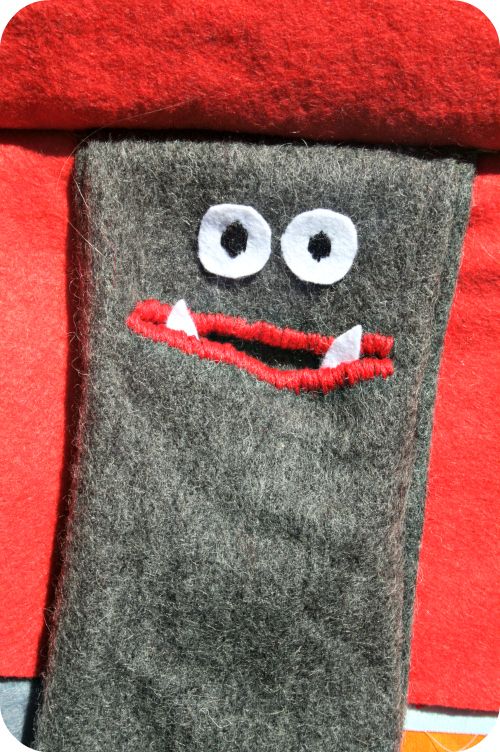 Cut eyes from scrap felt and stitch them above the mouth, they can be any shape you like. Feel free to add any quirky details, like a moustache or teeth.
Putting it all together -
Now layer everything up in the order that you want it, don't worry if the inner squares don't line up perfectly, you can trim them later if you need to, but you must make sure the left edges are lined up well, including your pocket, as this is the side you are going to bind to form the spine of your skitchbook.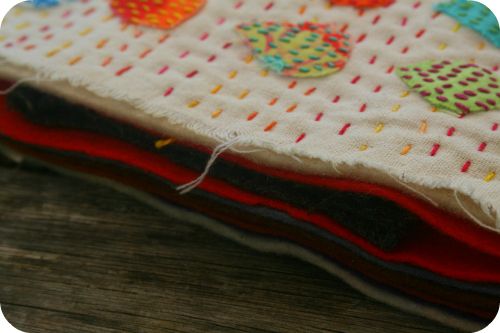 Baste the left edge in place, and then whipstitch it firmly up and down the length of the spine until it is firm, and all the layers are tightly in place.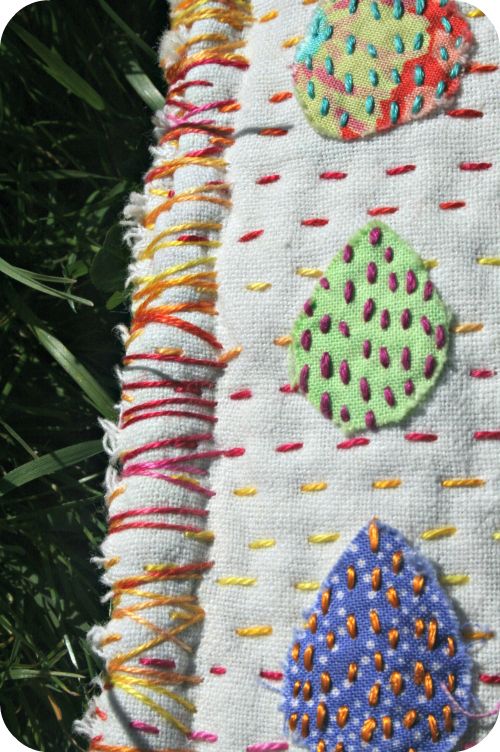 Now your skitchbook is assembled and almost complete, you just need to add the needle stop and scissors.
The needle stop is pretty self explanatory, it stops your needles from sliding out of your book. Cut a strip of scrap felt, and roll it up, then stitch it down on the inner cover of your skitchbook.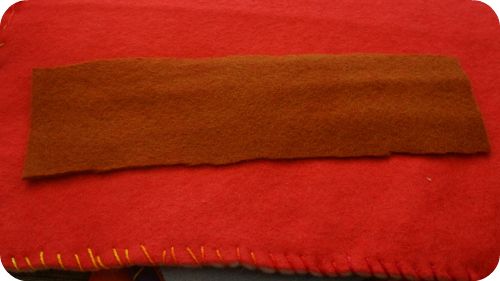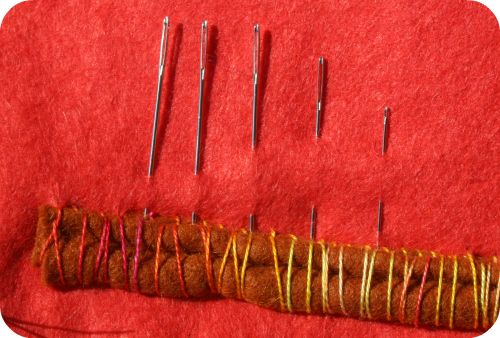 To attach the scissors, get another long strip of fabric, being mindful of how far you will need your scissors to stretch from the book. Attach one of the of the fabric scrap to the inside seam of your monster pocket, and tie the other end to your scissors, pull them out of the pocket opening and note how the fabric strip looks like a great lolloping monster tongue, and ta-daaaa! You have your very own Skitchbook!
Would you be so kind as to make sure you do not sell or use my skitchbook pattern and design for commercial purposes? Thank you sweetly!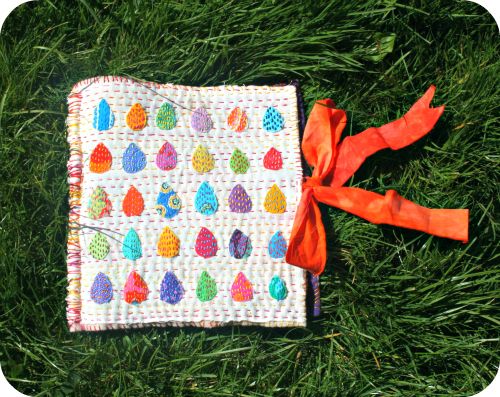 If all of that sounds like too much hard work, then leave a wee comment on this post, and you can win the one I made above :)
If you follow, tweet, pin, facebook or blog about my tutorial and giveaway, you can have a second entry.
I will announce a winner on Sunday the 16th of September, hurrah!
Please note, the needles will not be included.
If you
do
make one, I would love to see!