At last, I have taken some photo's of the Hoozel's bedroom makeover.
Hazel was very clear about what she wanted, Cath Kidston prints, vintage inspired decorations, lots of handmade goodness... my budget couldn't stretch to the former, but I did have some Cath inspired curtains, which we dolled up with some polka dot tie backs, hung high like the bow on a little girl's dress.
The floors were painted white, quite hastily I might add, add's to the rustic charm?
The sewing machine has hardly been out of action, I made most all of the cushions, the bunting, the lampshade, the polka dot pen pot, the drawstring bags, all in pretty fabrics from my stash, chosen by Hazel.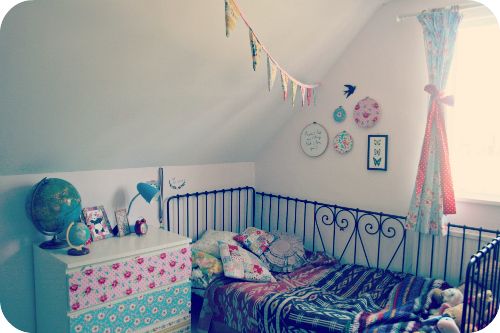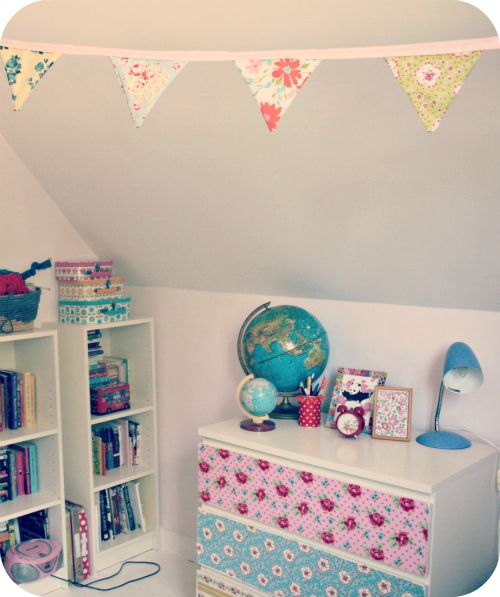 The Ikea malm chest had it's drawers covered with pretty fabric's, and the wardrobe was a lucky find on ebay.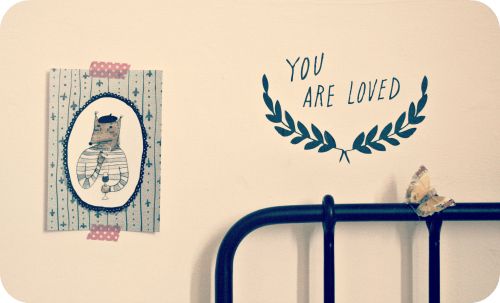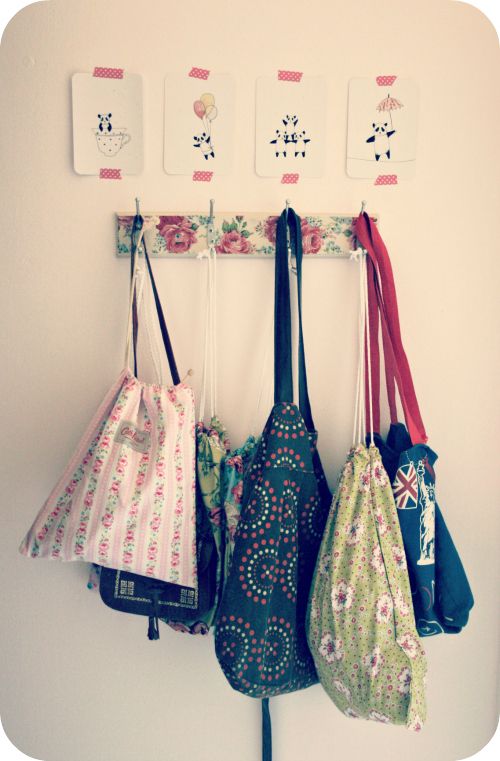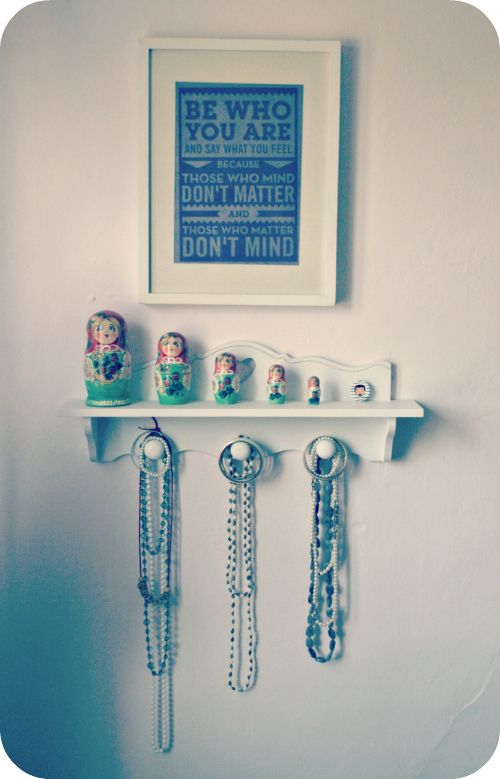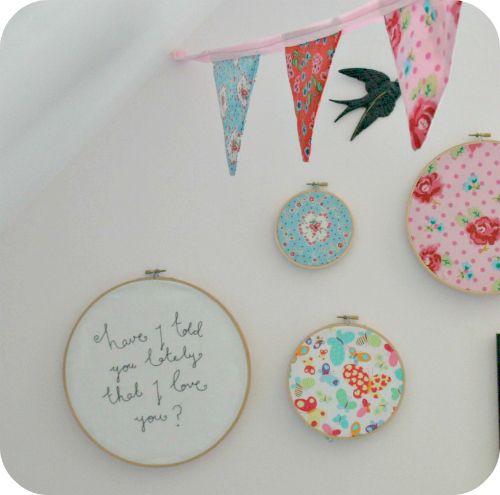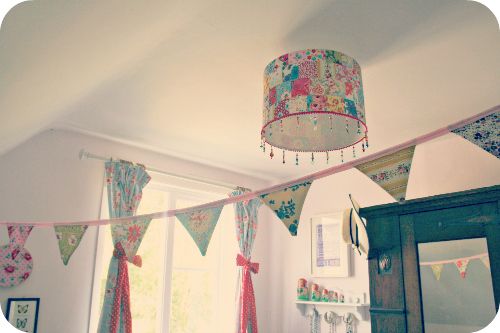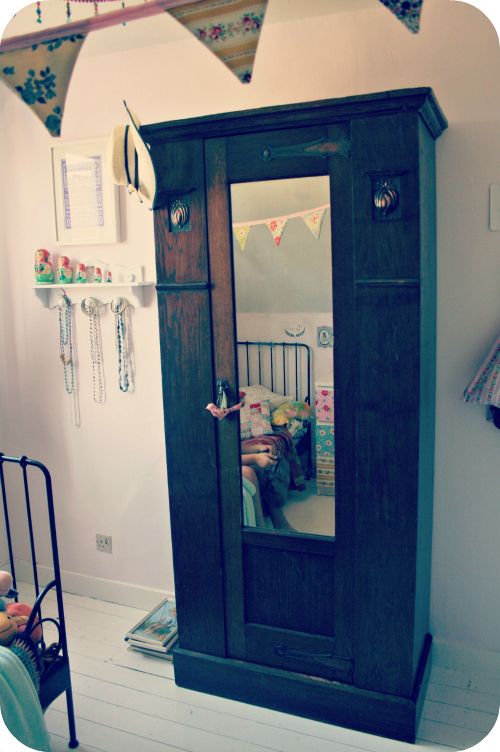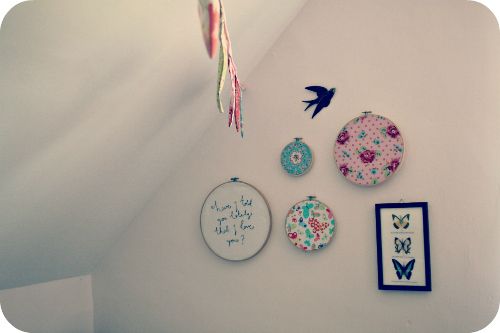 I picked up a plain drum lampshade at a carboot sale, and covered it in patchwork squares and hung beaded dangles all the way around, before attaching a poom pom trim. All the beads are glass and each dangle is different, it took a long time!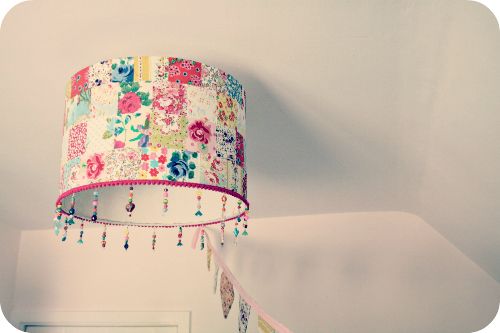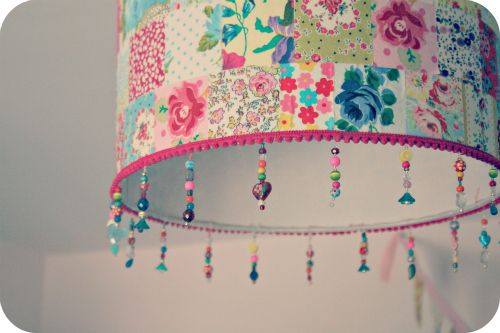 The Hoozel is most delighted with her new space!