Boo moved up to the big girl class at Nursery today, and owing to some bizarre no backpack rule, a drawstring bag was required instead, and so a drawstring bag I did make.
I found an embroidered panel buried in my UFO pile, and as I had some red polka dot fabric kicking around, it was the perfect quick fix for a little bag for my little Boo. It took me a while to find the
original blog post
, it turns out this embroidery has been hanging around for four years!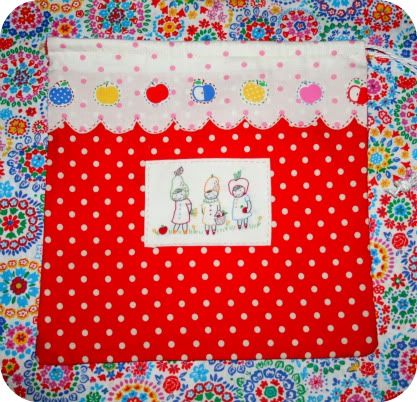 Miss Boo is most pleased with her little bag, which will hold her blanket - or at least one of the remaining chopped up bits of her blanket, her dodo (otherwise known as a pacifier) and a change of clothes.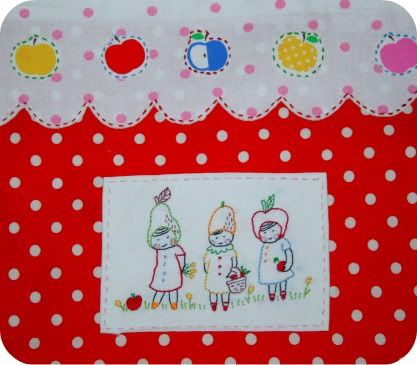 Apologies for the poor photos, I had to take them at night and the flash is never kind to me.