I brought a whole load of stuffs back from France with me after the burglary, I have been enjoying looking through all my stuff that I haven't seen a while, over the weekend I found an old doodle journal. The first two drawings are from last year, before we left France, they both tickled me pink because I remember drawing them both.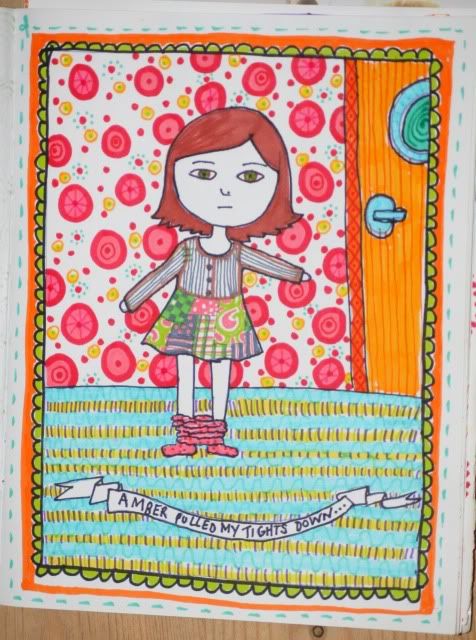 Amber really did pull Hazel's tights down (I believe they are panty hose in the US?). Needless to say, Hazel was none too impressed that I chose to record her moment of shame in doodle form, bless. The little circular window on the door is representative of the boat we were travelling from on a trip from France to the UK.
The second is a doodle of a very odd dream I had about Danni Minogue, I still can't work out where the paragraph begins and where it ends and my memory does not serve me well on this ocassion, so who knows what on earth that was all about! Something in there about Bingo, I don't think I have ever played bingo, maybe I should! (It is on my flickr if you care to enlarge the pic and try and read it, good luck!).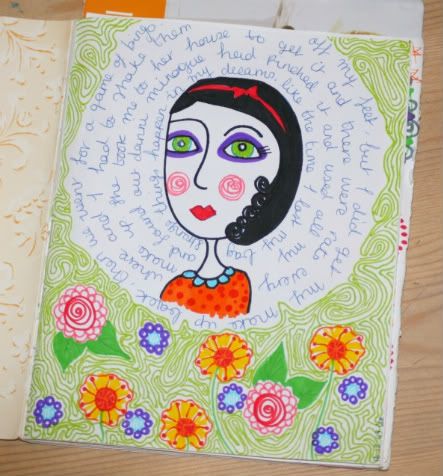 The last doodle is a more recent addition (14th of Feb 2011), I did this at work after we closed a particularly big deal, It was a good day! I'm glad the good days are more plentiful than the bad right now, the doodles continue....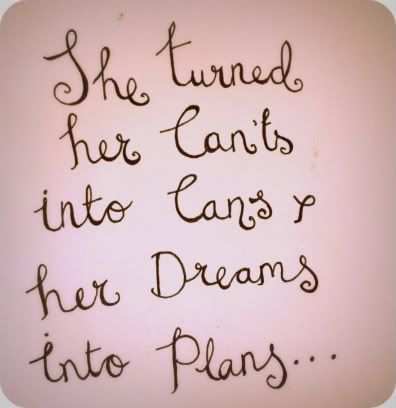 A Bientot :)