Before I went on a blogging hiatus a couple of years ago, I used to feature lovely blogs I found every now and then.
Well, I haven't done that for a while, but yesterday I stumbled upon the most delightful blog and I just have to share it with you.
Cécile Meraglia is an incredibly talented and inspiring textile artist, and documents her work on her blog
Aventures Textiles
.
Now, I realise most of my lovely readers will not speak French, but there is a handy dandy translation tool on Cécile's blog, and honestly, the photos of her beautiful work speak for themselves. I had a little rush of excitement when I stumbled upon her Flickr photo stream, her work is pure eye candy.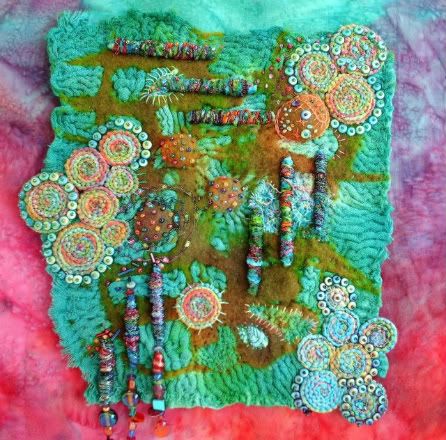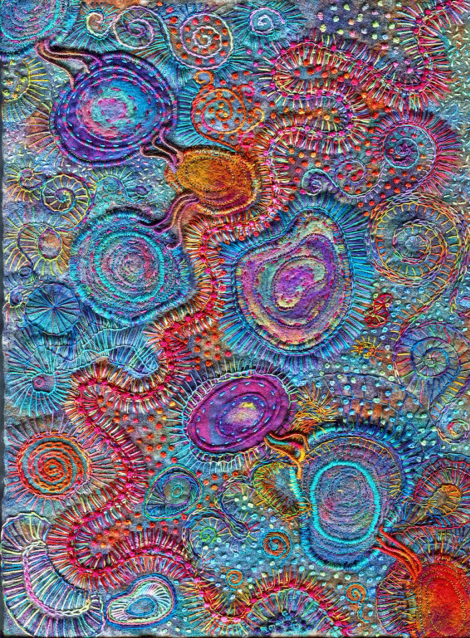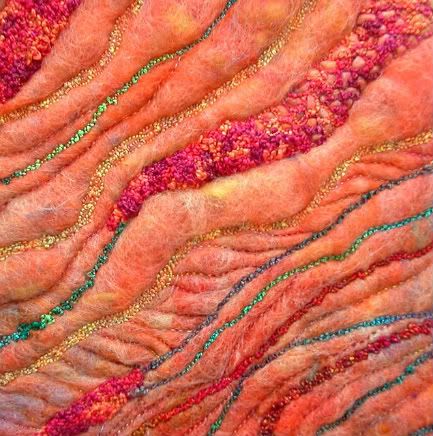 Do pop over to her lovely
Blog
and say hello, you can also find her on
Flickr
.