Katy
has received her wee pressie, so I am able to share it here.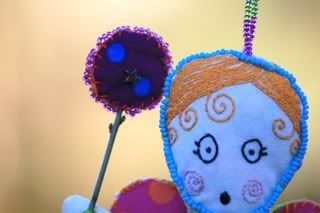 I first made one of these fairies a couple of years ago for a swap, this one is complete with ginger hair and twinkling butterfly polka dotted skirt (I want one!), her little wand is fashioned from a tiny branch of elder, and her shoes are in felt with dinky buttons.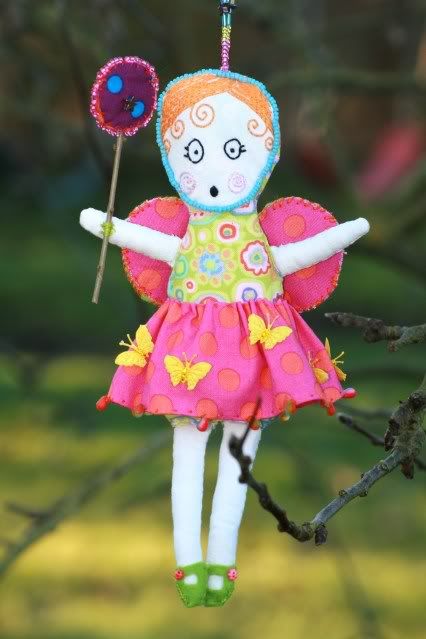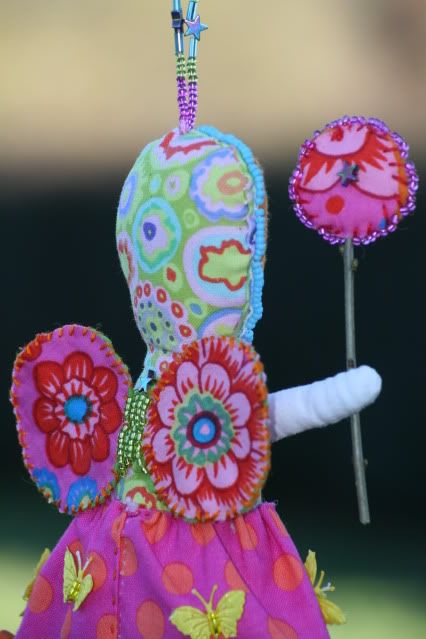 Hopefully she will bring lots of good crafty vibes to
Katy
. I love the colours on this one, her body and skirt are both favourite fabrics from Kaffe Fassett.
I must dash, a second woven cloth awaits, I am oh so busy stitching, will share more in this space soon <3