Phew, 2011, didn't that come round fast?
I did manage to get a few handmade goodies on to santas sleigh in time for Yule delivery, it was quite busy and lots of fun.
My lovely sister Sophie visited us from Spain and spent a whole week pottering about with us, making, playing, cooking, talking, walking, visiting friends and rather a lot of eating and drinking, we had a lovely time!
When Sophie saw my doodle monarchs, she was most enchanted and asked if I might make on for her, and make one I did.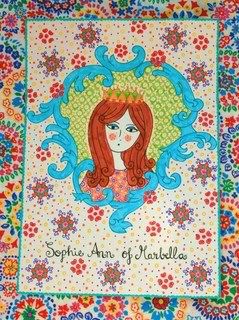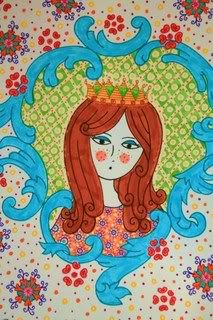 Young Princess Sophie of Marbella, AKA my little sister, and she is a Princess, oh yes.
Just a few days before Christmas, if I am honest, I was having a bit of a crap time with PND until Christmas cheer arrived, wrapped up in a box from Kentucky, USA. It was jam packed with so much, SO much loveliness. Prettyfull fabrics and pillow panels for moi, wee boxes of vintage buttons, a Book about a Miss Tallulah who makes Blueberry Pancakes, oh yes. For each of my 4 sproglets there was a gift, dolls for the girls and the most darling vintage snowsuit for the Bear, everything was wrapped beautifully and dripping with satin ribbon. Oh and there was more, a whole raft of Kentucky souvenirs, including chocolates, sauce, wine glasses, oh, just SO much. Needless to say, I was quite overwhelmed, and so deeply touched by the incredible kindess of my dear friend Sena. It was such a delightful and unexpected treat, and touched me so. Thank you Miss Sena, you rock so hard <3 I will snap some photos of the prettyfull gifts from Sena, first I think the pancake recipe is going to be
knocked up
tossed
in action oh so soon, with blueberries, of course.
In the meantime, I have already started using some of the fabrics and pillow panels, a few went into christmas gifts for the little ones.
This cushion was for Hazel, the blue and red fabrics are from Sena's stash. This is my first real attempt at something patchwork, it is a bit wonky donkey, will mark where the seams need to be stitched next time, so they align properley. Hazel was super pleased with it. I made her a wee bag for her dolly clothes with the left over scraps.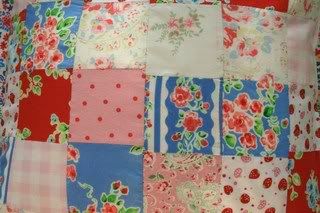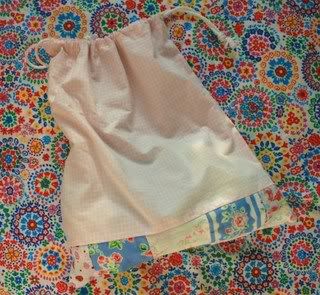 Sena also sent me a super cute vintage christmas pillow panel, which included these charming little snowmen. I sewed up one for each of the children and added a ribbon hanger, they have each had them dangling from their bedroom door.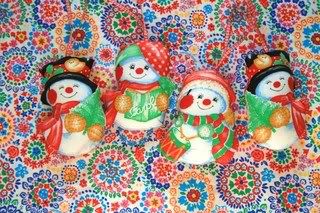 Ambers cushion was finished on time and turned out square-ish!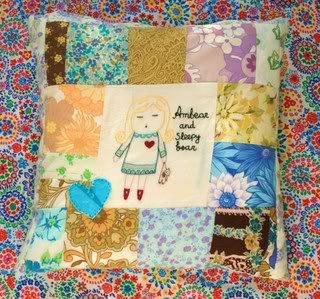 Amber also got the book bag she asked for, I chose the owl fabric from Tina Givens because Amber has a thing about owls, the polka dot was kicking around in my bag. The appliqued spots that cover the strap stitching were quite necessary to cover up the masacre of thread beneath. I have discovered that I am abismal with the machine on little fiddly bits like this! Practice, practice...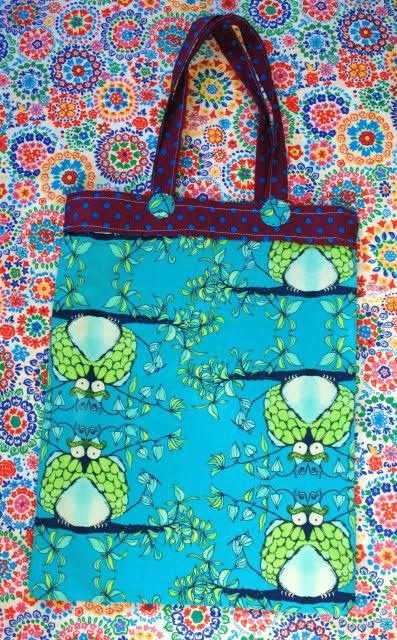 Miss Boo got a rice bag number set, with a little + - and = to get her going with some easy maths, not surprisingly she currently just stacks them into piles (they do feel nice) and can more or less name each number, but not quite ready for the sums yet. I made a wee bag to tuck them into too.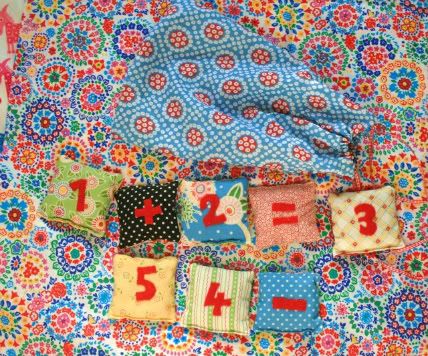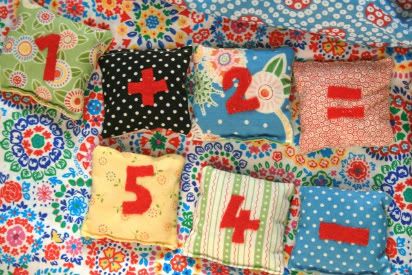 And a dolly from the Sena stash (thank you again!) a vintage fabric doll panel, this is Mary and her little lamb is included and still needs to be sewn, the lamb is melt your heart gorgeous.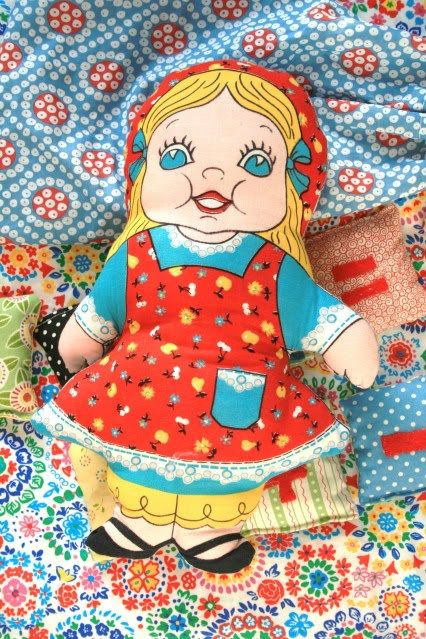 Hoozel got a stocking at about 9pm on Christmas eve..... bit um, last minute, but I more or less beat the deadline.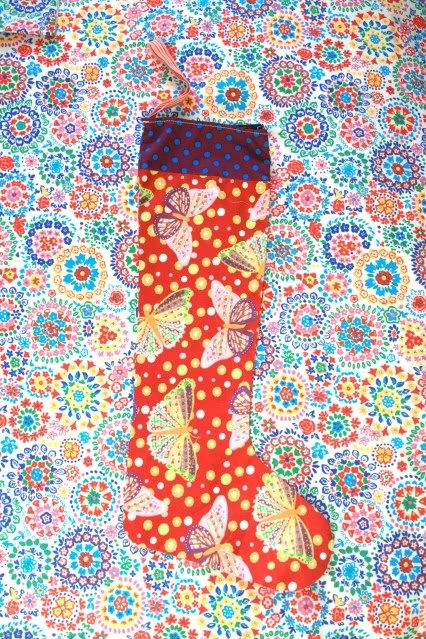 Phew! Busy, busy, busy. Oh and there is more, I will be back.
Best Wishes for 2011!