One of the perils of country living is of course, mice. When we first bought our house, and were using it only for vacations every now and then, we had a terrible infestation that practically brought me to a nervous breakdown. The house was literally crawling with them, and this was at a time when I had no kitchen, no washing machine, and very few home comforts, as we were still renovating, the mice, were not a welcome addition.

I would wake up at night convinced they were nesting inside my pillow, screaming like a banshee. Simon would drag me from my bed at some ridiculous hour of the night and with lights switched on, give my pillow a thorough shake and bashing to prove there were no mice inside, it was so bad, he almost sent me to the men in white coats.
Eventually, after much effort, we managed to get rid of them all, and stuffed every conceivable entry point into the house with wire wool (mice won't chew threw it as it cuts their mouths), and we never saw a mouse in the house again, that is, until now.

I opened my kitchen cupboard on Saturday and found a very small mouse staring back at me.
I am not squeamish, I didn't run screaming for help, I stared straight at the little beggar until he scampered off into the back of the cupboard.
He was a little field mouse, big round ears and glossy little eyes as black as soot, very cute indeed, however, not so cute in my kitchen cupboard!

I closed the door on him, and considered for a moment what to do. I was quite cross, you see, Nala normally sniffs out a mouse the moment it enters the house, and we have 4 cats, it would have to be a very stupid mouse to venture into our house! Alas, Nala's senses are clearly confused, she is evidently far too busy stalking duck butt to bother about a little mouse.
I called her and Mr Pip into the kitchen, and set about emptying all of my kitchen cupboards, then instructed the dogs to do their work.

Ambear, Hoozel and myself, watched with great amusement as the tiny little mouse scampered from one cupboard to another (via little holes cut for pipes), and the dogs tumbled clumsily in and out of each cupboard after him. Back and forth they went, cupboard to cupboard for what seemed like an age, before the little mouse finally disappeared to wherever it is he came from. The dogs were sent back out, many a dull hour were spent thoroughly cleaning the cupboards and it's contents, and then Simon dutifully lay a humane trap baited with bread, so that little mouse would be caught but not hurt.

The next morning, we were preparing breakfast and heard the trap rattling, one little mouse was caught and released far, far from the house. We thought that was the end of that, but replaced the trap in the cupboard just in case.
The next morning we checked it, the bread was gone but no mouse to be seen, now I was really cross!
I tore the kitchen apart looking for, what now seemed to be where "they", were nesting, but found nothing, and so very confused, the trap was returned to the cupboard, and again we waited.

Less than an hour passed and the trap was rattling away with another little mouse, we have caught another since, and another has sneakily stole the bread away, and at last, I have figured out where they are coming from!
The pipes leading out of the back kitchen wall (in the cupboard under the sink), which were previously stuffed with wire wool, now revealed a slight hole - did you know a little mouse can squeeze through a hole the same diameter as a pen?
The hole has been stuffed again, this time more securely, and the trap laid, just in case, but so far, so good, no thanks to the dogs, who are still, predictably, sniffing ducks ass.

So, mouse problem aside, all is very well! I have been working on a very time consuming, but certainly rather special Dotee doll, which I hope to finish shortly and will share with you in due course.

Also, the weather has been blisteringly hot, and three consecutive days of heat has spurred the fish in the lake into action, they have been spawning for the last 48 hours which is quite a magnificent sight!
The carp literally roll around the reeds at the edge of the lake, so close, and so busy that you could literally pick them up with your hands!

Much work has been done in the garden too, raised beds for potatoes and onions were finally laid, lots of flowers and plants added here and there, more brambles were cleared and more digging than my shoulders care to remember has taken place over the last few days.
Today, for the first time, we enjoyed the very first of our homegrown (if you discount eggs) produce!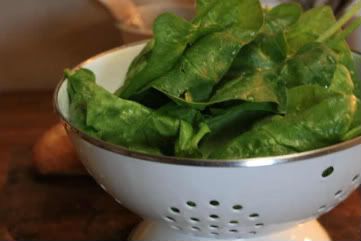 The spinach survived the chickens, against all the odds, and was a very tasty addition to tonights dinner, yay for us!

I have been buying fabric like a woman gone mad, and packages are arriving daily, with scrumptious patterns galore, here are a few of my recent favourites, now, what to do with them all.....?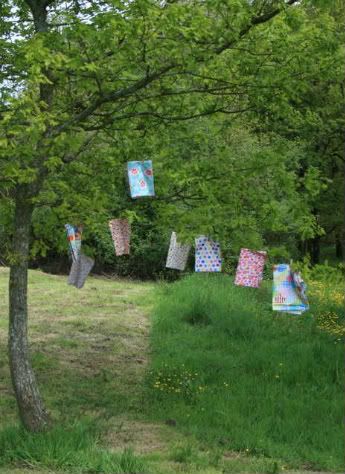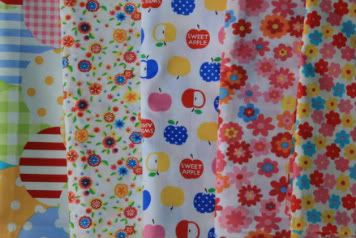 Secret projects will soon be underway my lovelies, watch this space!

Now take a deep breath and BLOW......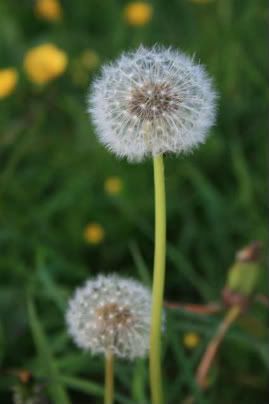 wishes for you!