Back with more, as promised!
Today is still grey grey grey, but at least it isn't raining, managed to take a few pics, yay!

First up, the Sunday just passed was Mothers Day in France. We already celebrated Mothers day on the UK date in March, so I was spoiled twice!
The girls made these lovely mirrors for me at school, how sweet!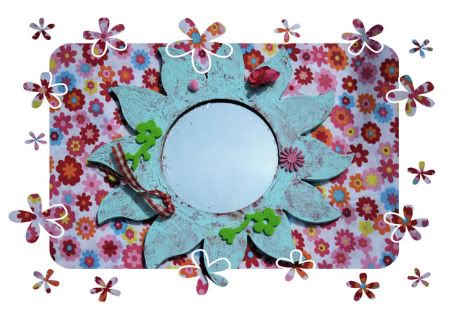 The Hoozel told me that since I already received a Mothers Day gift from her, would I mind very much if she sent the mirror she made to Her Nana Ann, who is very poorly and needs cheering up, so the blue mirror, will be packed up and sent to our dear Nana Ann, I am sure it WILL indeed cheer her up, how could it not? So cute!

Ambear also wrote me a lovely mothers day poem in FRENCH. I was so delighted, not only by the poem, but also that she is coming along so well with this new alien language that has been thrust upon her.
I feigned ignorance and asked her to read it for me and to translate, just so I could hear that beautiful French accent, which she speaks so effortlessly, and so much more eloquently than any adult learning a new language could ever hope to achieve, brought a wee tear to my eye when she read it out loud, she was so shy about it too...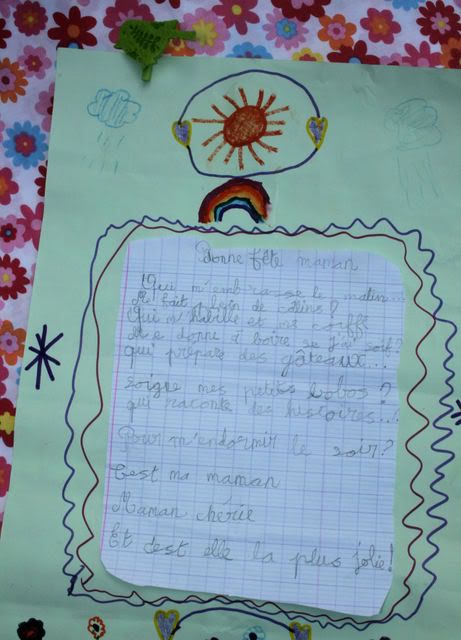 I have been busy making two dolls for two super late swaps, starting to wonder if I will ever catch up! Still, progress is progress and I so enjoyed stepping out of my box and creating something new, I introduce, the very first Hoola Fairy!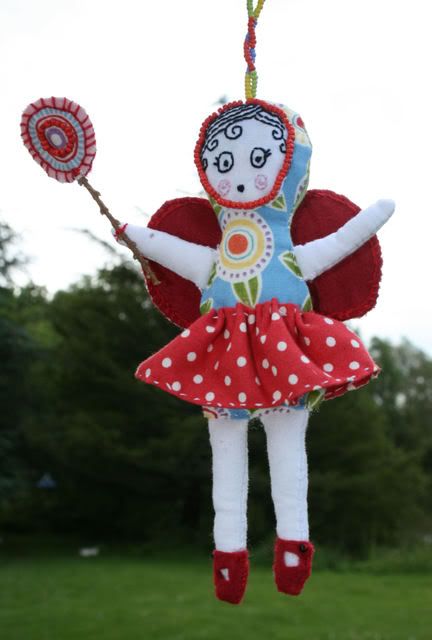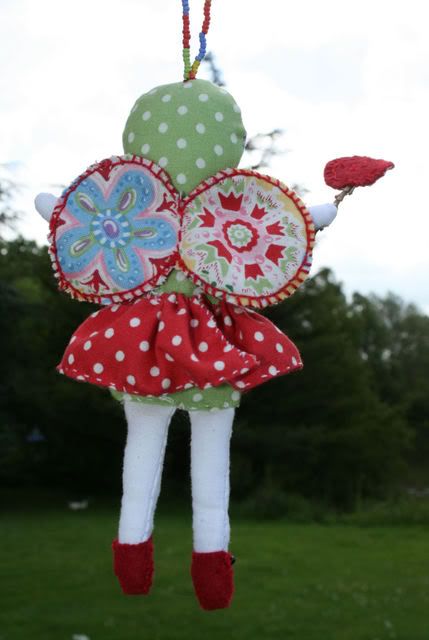 Isn't she sweet? She is not much bigger than a Dotee Doll, about 5". The wand is a tiny twig from the garden with felt and fabric.
This one is being sent out as part of the "Where Women Create" Swap I joined a while ago, for which I had to create anything of my liking, and send it off with a little note about where I create, my swap partner has been super patient, I really hope she will like her Hoola Fairy!

I am still putting the finishing touches to another wee fairy, here is a sneak preview...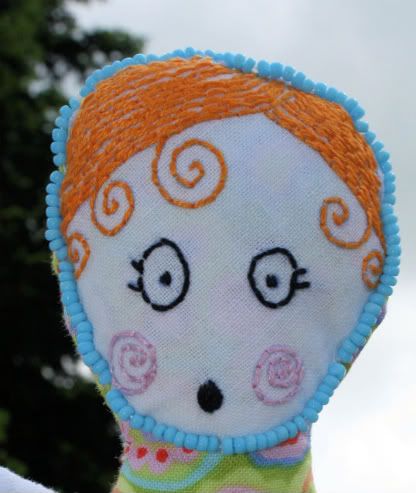 This one is a touch bigger, and was much easier to make, those arms and legs are sOOoOOo fiddly, I might make an even bigger one next time!

I treated myself to some Berol Felt Tips recently, the fine tip and brush tip. I appreciate felt tips aren't the most sophisticated medium to work with, but I love doodling, and I love the colours of these felt tips, they remind me of my youth!
Here is an A4 doodle drawing I did last night, now pinned in the girls bedroom, they stole it away before I could even blink, only seems fair since I steal away all their drawings to pin on the kitchen wall!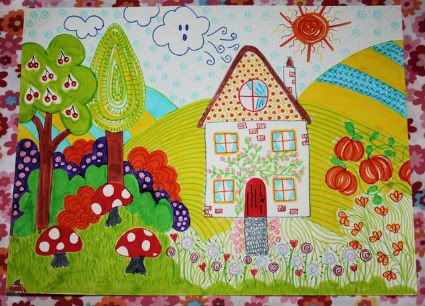 I am looking forward to having more fun with felt tips, a vastly under rated, if somewhat juvenile, medium!

That's all for now, there is still plenty of time to join my Blog Giveaway (see post below), I will probably draw the names this time next week.
Happy Wednesday to you my lovelies!