This week I am pulling 14hr days at work, 7 days a week. There has been zero time for stitching or much else really apart from work, work, work. It happens like that sometimes, and it makes the prospect of a weekend (still 9 days to go) bittersweet. Boy am I looking forward to a lie in and a lazy day at home with the kids.
The weather is turning too, which always helps. More blue sky days and the lush green scent of spring is
just
in the air. I can see daffodils poking their foliage up through the cold earth and the grass sending up new shoots ready for spring sun. Oh yes, Spring is
almost
upon us.
I am not much of a winter baby, I like it at first, cosy fires and hot chocolate being quite lovely, then come January the novelty has worn off and I am longing for warmer days and sunflowers again.
Today I am longing for it more than ever, and the landscape around River Cottage is changing daily, greener, greener and greener.....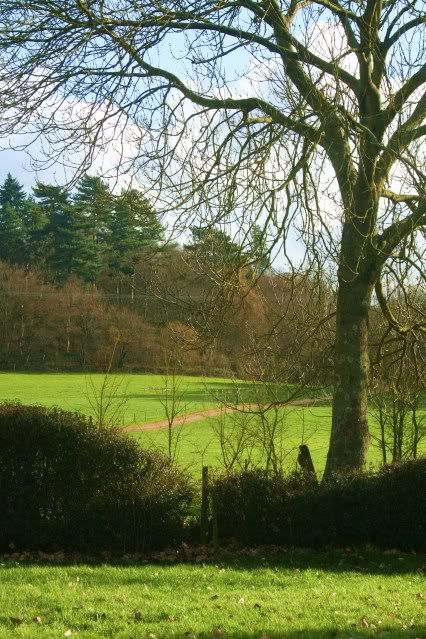 So roll on the weekend, I want to start playing outside!