Gosh, has it really been three weeks? What can I say - work has been crazy, 4 kids and two parents in full time employment makes for much mayhem, it is a real juggling act. Whilst I have found time here and there to stitch, I have struggled to find the time to photograph my work and post it here (the dark evenings do not help!), alas, I am back for now, and will be posting a few updates over the next few days.
Anyhooo, I am feeling much better, MUCH better, and before I prattle on too much about this and that and my stitchery, I simply must show you this....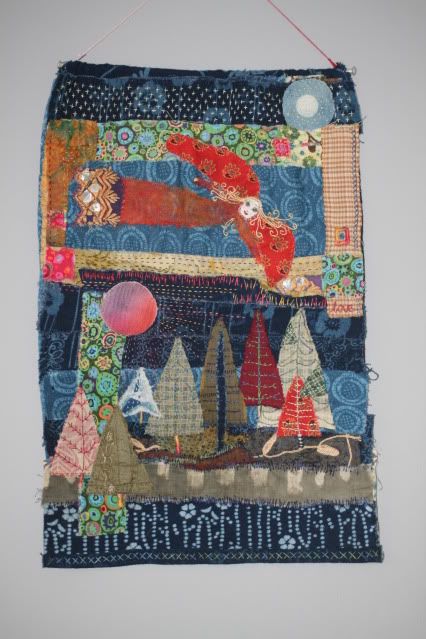 This is the Peace Angel Cloth, stitched completely by hand by my very dear friend
Jacky
, in Australia. I have been following her progress on this cloth for some weeks via her
blog
, and then lo and behold, it landed on my doorstep, courtesy of Mr Postman.
To say I was surprised would be somewhat of an understatement, words cannot even begin to explain how honoured I am to own this beautiful piece of art, and the gratitude I feel for the generosity and kindness that Jacky has shown in sending it to me, what a sweet treat she is, and oh what a lucky girl I am.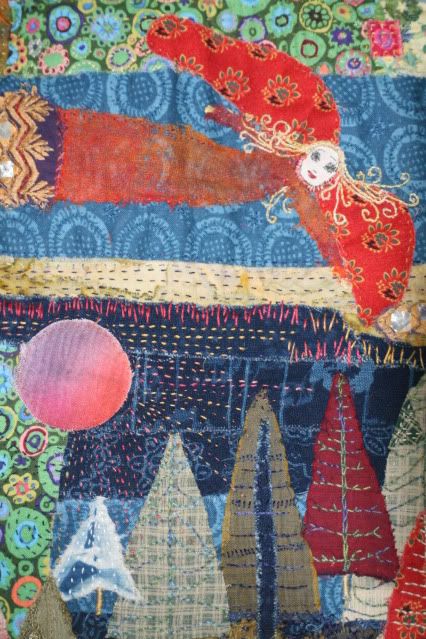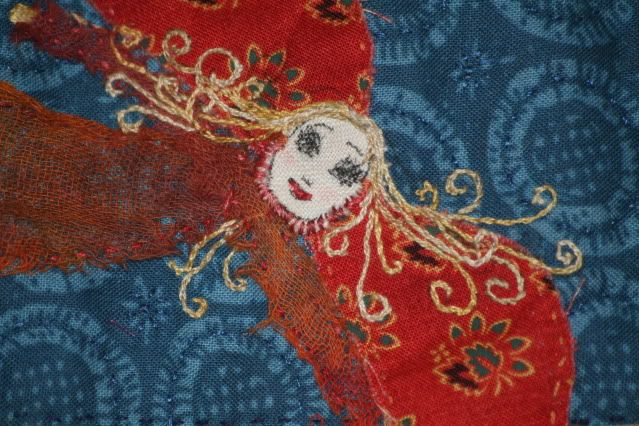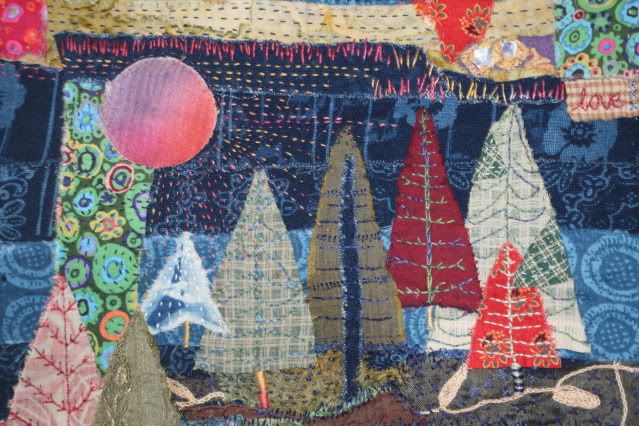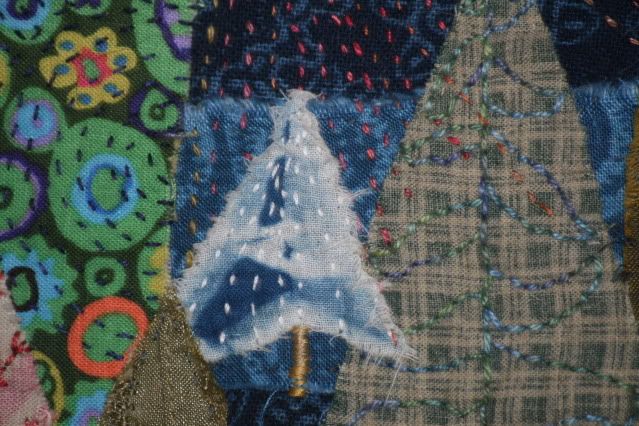 I simply cannot stop staring at it! It is incredibly tactile, every tiny stitch is absolutley awe inspiring, it is so very, very precious to me, I will treasure it always. It now has pride of place above the mantel in our living room, which has until now, remained very forlorn and bare. The Peace Angel cloth was just what the doctor ordered for this rather sparse spot in the house.
Jacky also included this beautiful hand dyed embroidery thread, the colours make my mouth water, it is so eye poppingly yum I just want to lick it.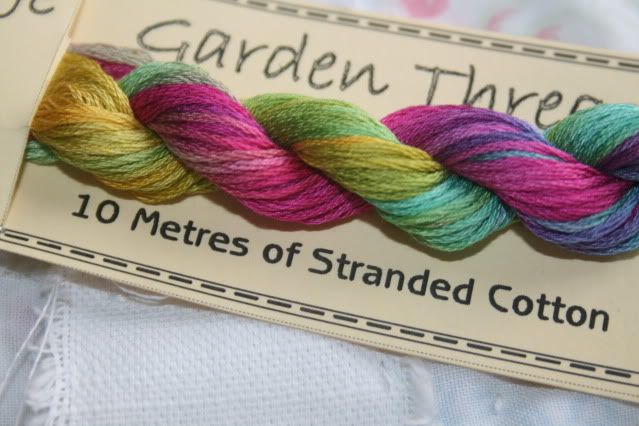 I have stitched with it a little already, on a secret project which I shall reveal shortly! (oh I do love a good secret!). Thank you Jacky, you really made my day and put a much needed smile on the faces of this family of 6! <3 My woven cloth is really taking shape, progress is slow but progress is progress and I am pleased with how it is coming along.
Jude's
workshops are incredibly inspiring, though if I am honest, I do feel somewhat overhwhelmed to be in the presence of such an extraordinary talented group of artists, I have very much been a lurker, watching, listening, learning....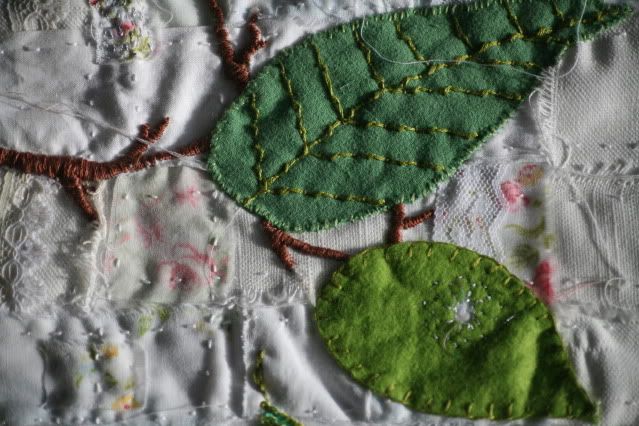 This cloth is taking on a life of it's own and it's story is unfolding in my minds eye one stitch at a time. I have added curly branches and some more leaves....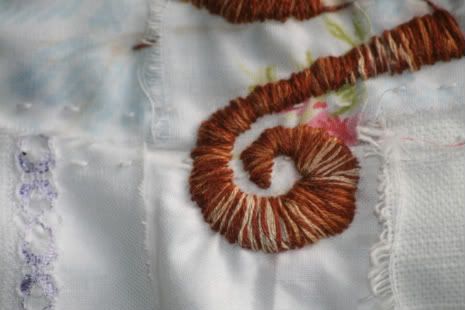 One wee nibbled leaf...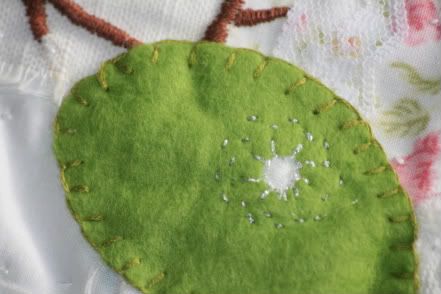 What have you been creating lately?