The Bear likes to take a walk most day's. He wears his sister's boots and his favourite witch's hat.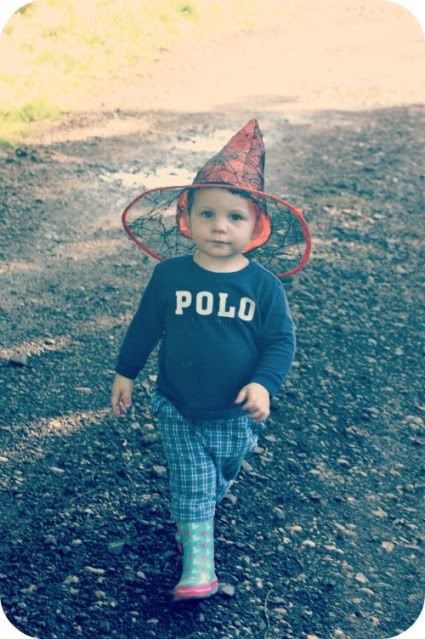 His first stop is Saffie the horse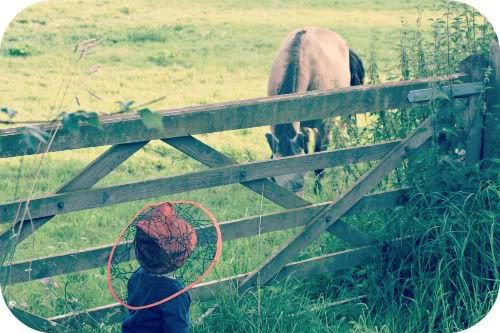 Then maybe a little rest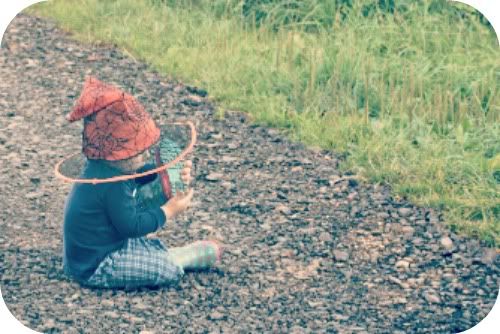 Then the searching begins....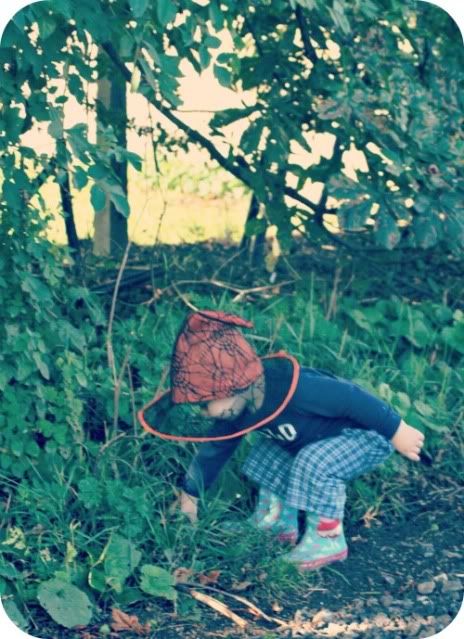 it can take a while to find the perfect rock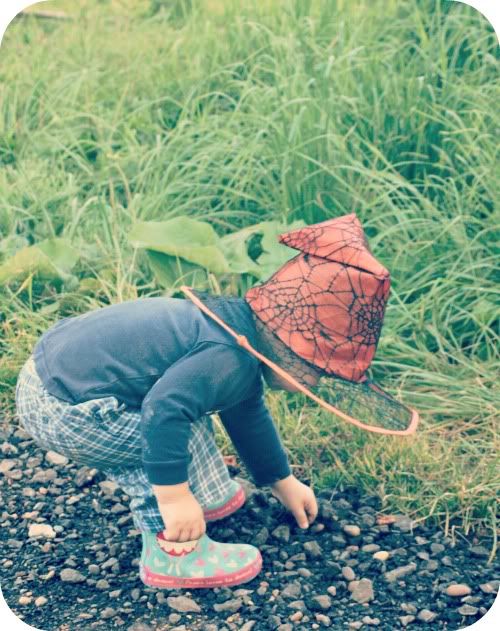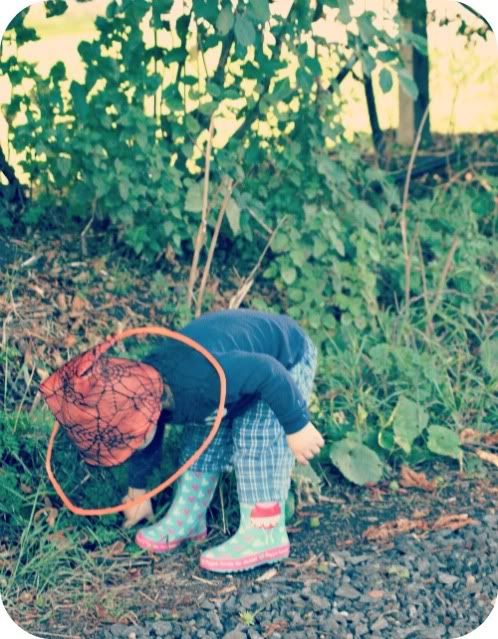 Finally.....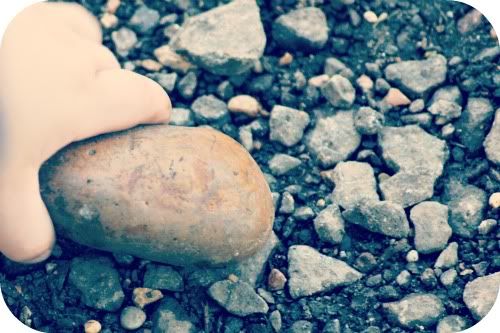 Off he goes, carrying it proudly aloft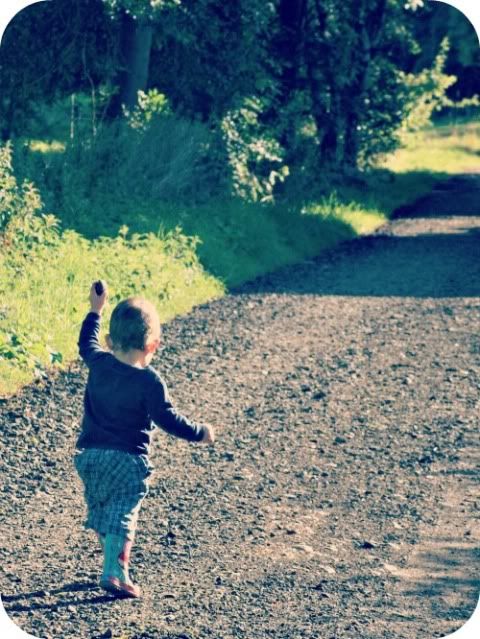 To show his friends, the cows. He shouts them from the fence, "Cow! Look! Cow!"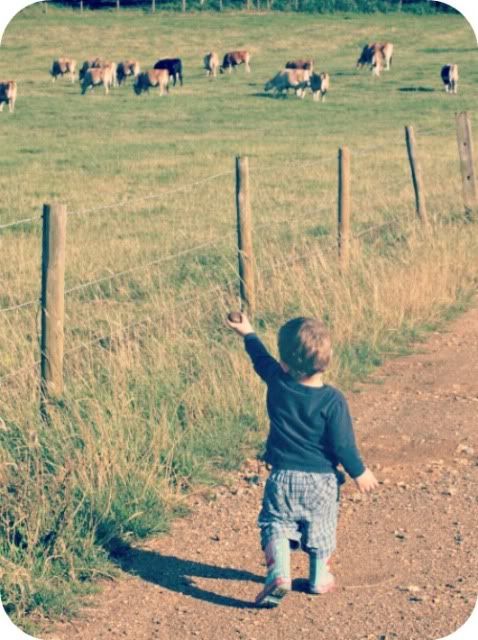 Today they are too pre-occupied to say hello, he is a little dissapointed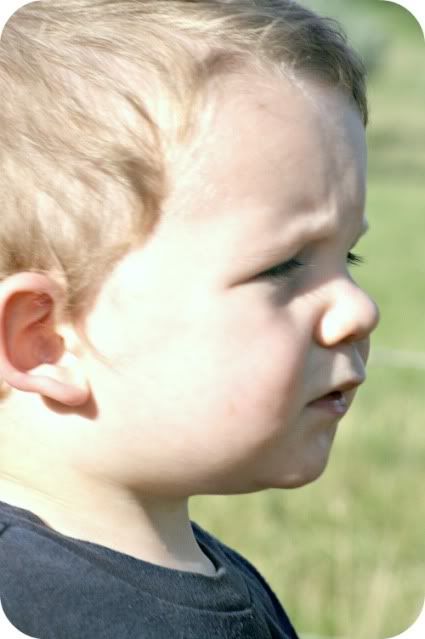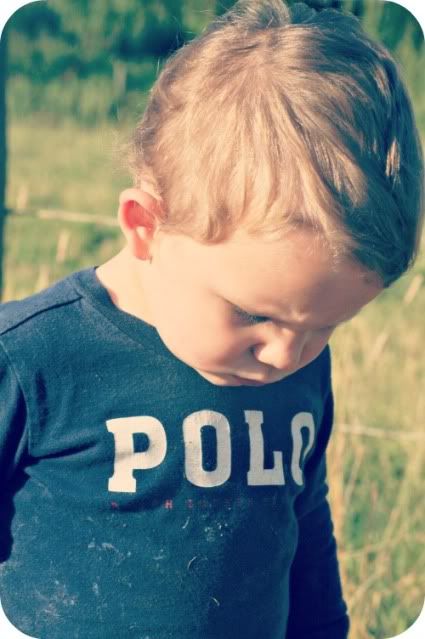 So he throws the stone into the field, for them to see later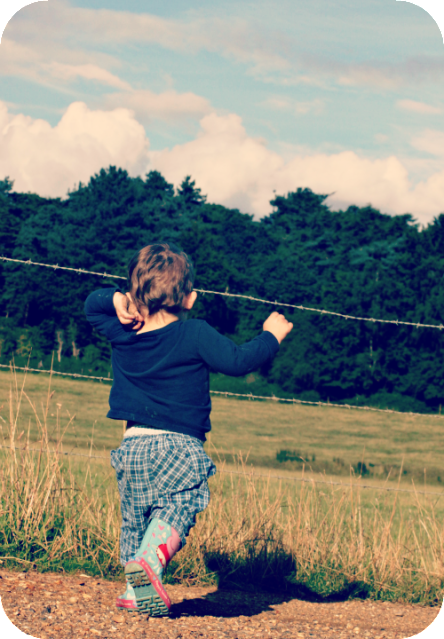 and hat in hand, home he goes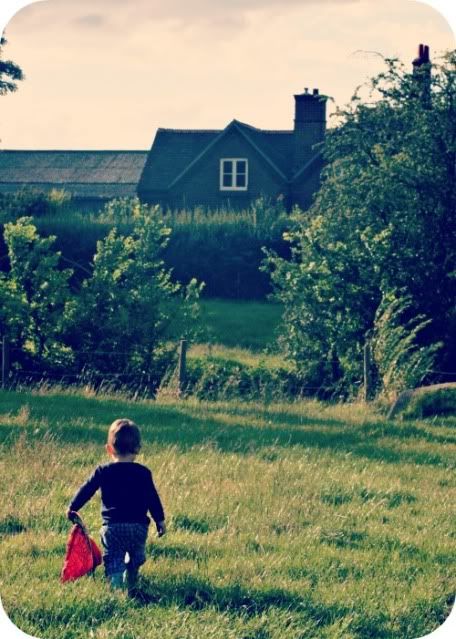 Collecting a little something for his sister on his way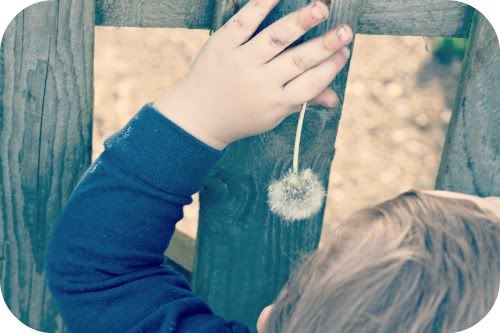 I am merely a casual observer on these walks, carrier of discarded hats and occasional hand holder. He leads the way, chooses the route, and decides when it is time to leave. My little explorer, and friendly one, he does love those cows so.