I have been absent for a few days on account of a small trip to France. After the spate of burglaries (3 in 2 years) and lack of funds to maintain the land and gardens, we were becoming increasingly concerned about it. It rather got to the point where we were just grateful it hadn't burned down. The last time it was burgled we were not even able to go over and tidy it up again, due to financial and work constraints. Needless to say, knowing our home lay in tatters and not being able to get there, was quite a horrid feeling.
My brother stepped in to save the day, by agreeing to live there for a while. So early this week I headed for the airport, to pack up our little house and make room for my brother to move in.
To say it was an emotional few days is quite an understatement. I cried the whole time, though it was lovely to catch up with much missed friends and to breathe in the scent of home (albeit a bit musty) again.
As we drove to the house from the airport, the route being mainly farmland, I remembered each little house and garden we passed....the pretty maison d'maitre with it's blue shutters and glorious hydrangeas decorating it's front wall. The petite maison with green shutters and wysteria... the way the wildflowers bloomed especially brightly as we turned the corner into our village... Monsieur Honesty's house, now sadly empty since he moved to the Maison de Retraite (old folks home), but his rose garden still living on in his absence, and the light, the glorious french light.
I had a lump in my throat the entire way there, it was bittersweet.
I was quite overwhelmed by the state of the land surrounding the house, it has been little over a year since a gardner popped by, nature has well and truly taken over.
Whilst I was at first taken aback by the sheer amount of work that would be involved in getting the land in some usable order again, it was nice to note that the 8ft high brambles shielded the house from view and made it quite difficult for any subsequent burglaries to take place. It felt very much like mother nature had put her arms around our home and taken care of it for us.
Here are some picture you may remember seeing here a long while ago, when we lived there.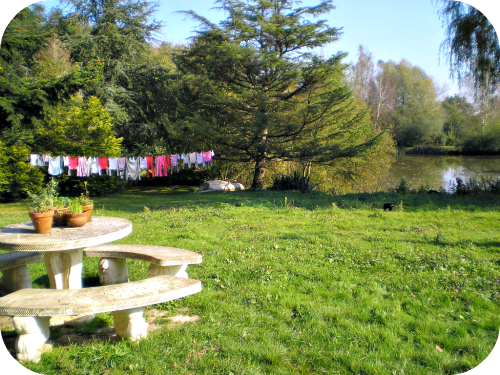 Here are the same spaces now...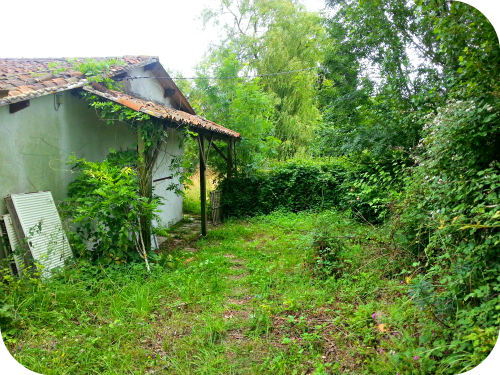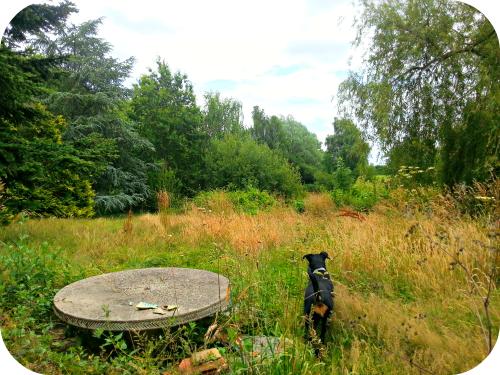 Quite spectacular growth, isn't it? We can't see the lake, or reach it...
I miss France terribly, and still hope to return, it may be a while yet, but while I breathe, I hope.