I unwrapped the bundles, no leaf prints, and one cloth was a bit dissapointing so I tied it back up and popped it back in the dye bath to steep a while longer.
But I like this one, alot.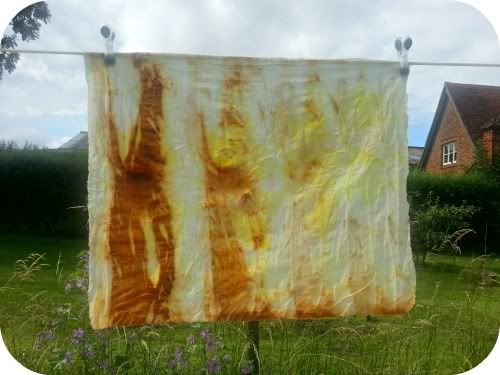 I see a tree trunk! Do you?
It dried darker than it appeared when wet, the luminous lime greens turning a pale muddy brown.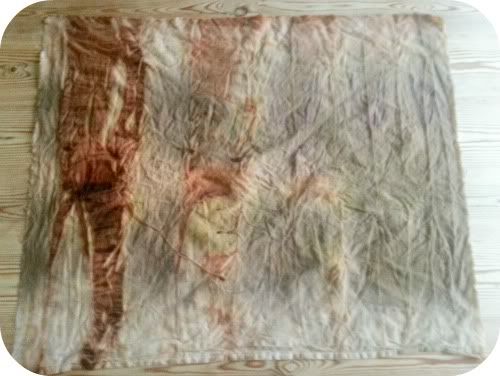 I am delighted with the results, but really want some leaf prints. No luck with Oak, perhaps the leaves are too young?
Does anyone know what leaves found in the UK might print nicely?