No apples on the tree this year, just late blooming hexie flowers...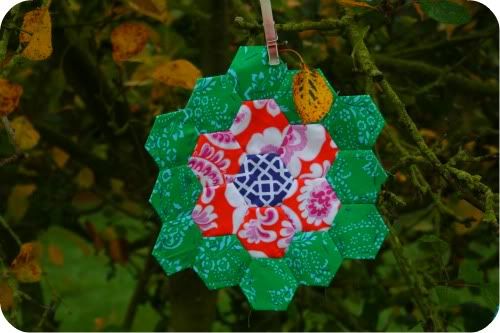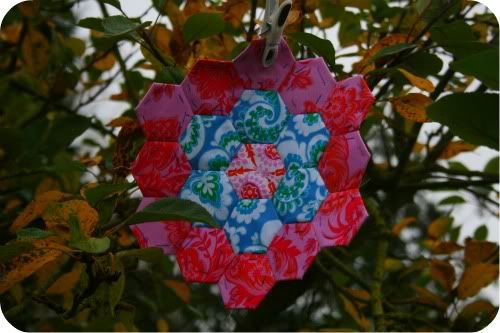 and it's time to pick some autumn hexie berries too...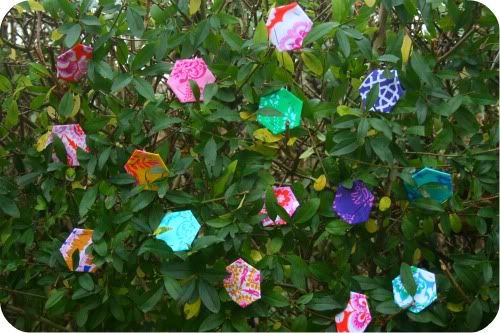 Ahh sweet colour. The fabric is Jennifer Paganellis Honey Child, I am completely in love with these prints.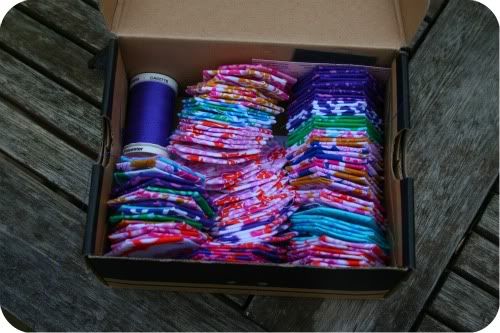 The box travels with me, sew on the go, the perfect craft for the regular train and tube journeys into the big smoke.
Do you commute regularly? Then English Paper piecing is the perfect past time for you! I might do a wee tutorial here soon, if anyone is interested?
Happy weekending to you :)