April Showers are proving to be reeeally annoying now, it has rained relentlessly and as a result I have not been able to get out on my bicycle, which means no trips to the Post Office, hence, these prettie's are still waiting to be sent, but alas, progress is progress, as Simon is home tomorrow to ferry me there in his car, yay.

First up, these ATC's are so so late, they are for the Magical Forest ATC swap, and I still need to do two more but thought I would share these two now.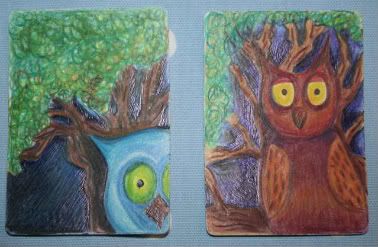 I used Prisma Colour pencils. It has been so long since I really put pencil to paper (were talking years!), and it is so frustrating to see that my drawing skills have taken a serious battering through neglect and lack of practice, I hope to make some improvements in future, although I am reasonably happy with these, given the teeny tiny size of them, it's not easy working so small, might try collage ATC's next time me thinks!

I also completed another dotee doll for a Polka Dotee swap, here she is!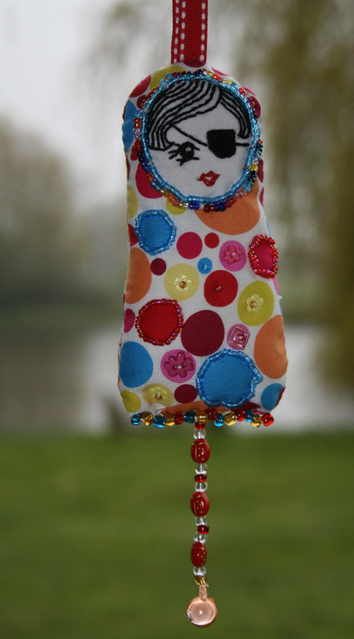 And another for a Shabby Chic Dotee swap, still need to make another one of these...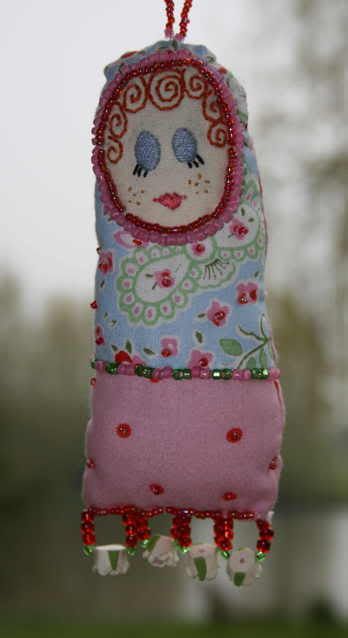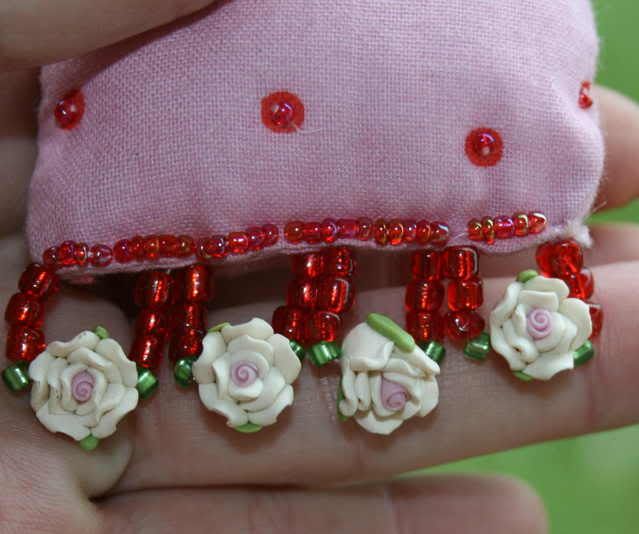 And she has freckles!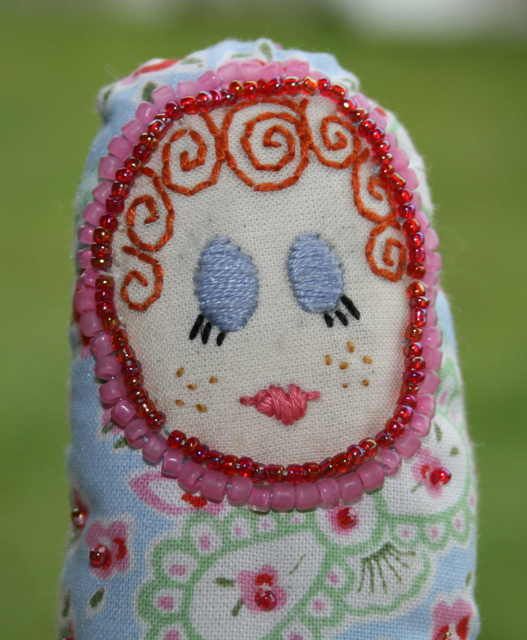 I have had an endless stream of family guests over the last two weeks which has rendered me exhausted. One afternoon, when my Papa and I returned from Lunch, we found 3 Bullocks grazing outside my house!


Mr Pip was very brave and went to say Hello....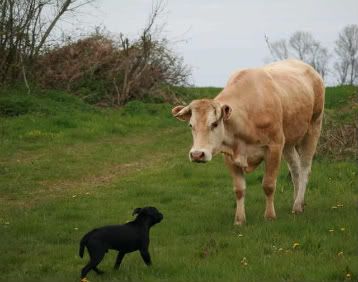 But soon ran away when he realised those things have horns! haha!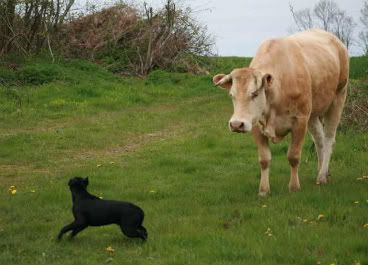 Even Simon ran like the clappers when he saw these beasts, wish I had caught that on camera too!

So, a short but sweet post from me, I am still sewing sewing sewing, trying to catch up, back soon with more!