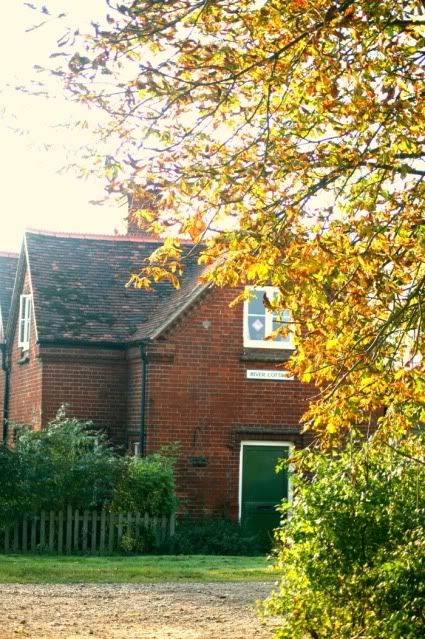 Head Outside....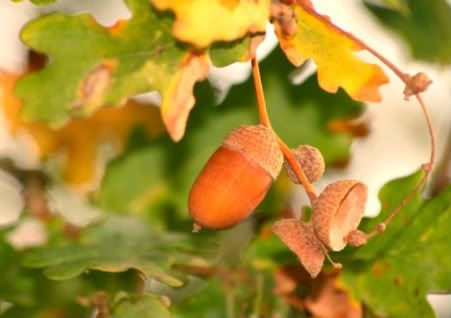 Find an oak tree....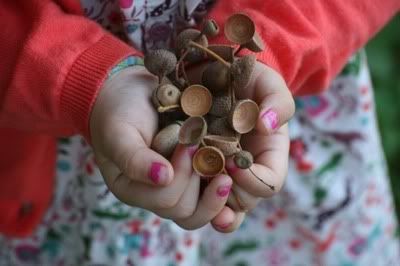 Collect some acorn cups, yes, just the cups!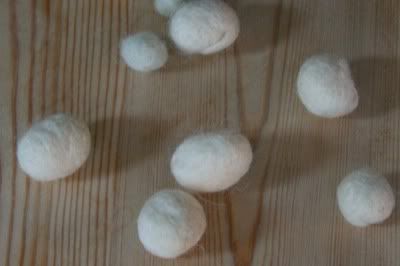 Roll some felt balls...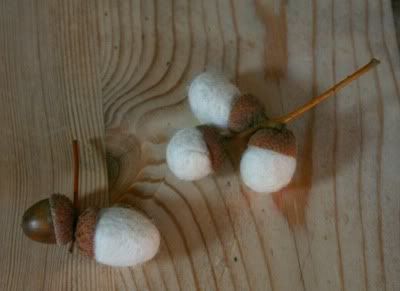 and pop them in the cups!
We have these hanging all over the house, and boy do kids like to make felt balls.
If you have a minute, collect some sticks too, any sticks will do, and voila, no plastic bobbins required.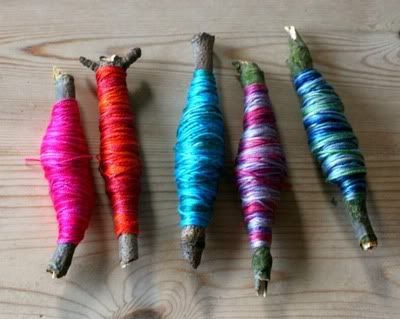 To Make Felt Acorns, you will need:
100g of roving wool (any colours)
Acorn Cups
PVA glue
Soap
Water
Lots of little hands
1/ Pull the wool apart and gather a small amount, roll it gently between your palms until it forms a loose ball.
2/ Dip the ball in warm water and gently squeeze off the excess, then add a tiny bit of soap to the palm of your hand, and roll, and roll and roll. Gently at first, you will see the soapy felt ball coming together nicely, as it gets firmer you can apply a little more pressure to your rolling.
3/ Set the balls aside to dry. Once dry, paint a little PVA glue to one end and push into the acorn cup, leave to dry.
4/ Dangle them hither and thither from every hook and cranny, make a sweet garland or attach little paper labels to make perfectly prettyfull name settings (we like this one best - a perfect Sunday Dinner special).
To Make the bobbins, take one stick, some floss, and wind.... easy peasy.